*backdated post….
After our shop-till-you-drop girly trip to Singapore, we vowed to have a r & r getaway instead – where shopping is not the main highlight of our getaway
3 days after our short Penang getaway, I bade the hubs and the kids farewell and went off to Jakarta for a 4-day (5-9 Oct 2011)  with the usual suspects (3 of my girlfriends). We were so looking forward for this trip – cause what's there NOT to look forward to especially with good company?
Day 1 – Jakarta
When we arrived at Jakarta on Wednesday evening (5 Oct 2011), we headed to the Westlife concert! Woo hoo! We had a blast there except for the 30 minutes interruption  because a die-hard fan standing right in front of the stage fainted and  the organizers had to get everyone standing at the front of the stage to spread out and no one wanted to move their behind. So yea..we lost 30 mins of face time with Westlife

Boo for that!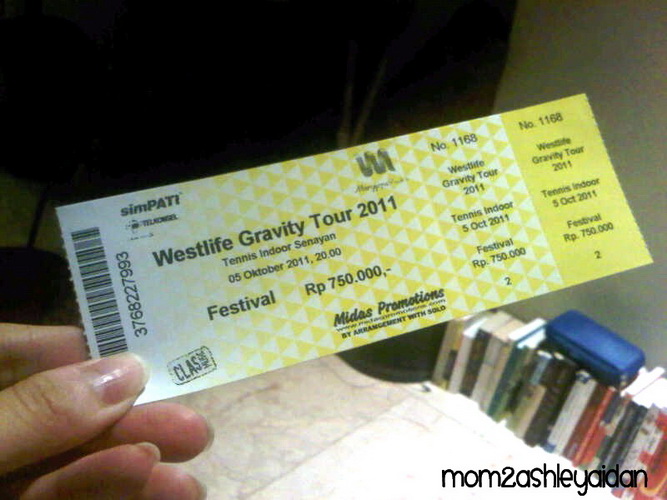 (Photo taken by KP)
Anyhow..the next day, all four of us set out to Javana Spa at Sukabumi – 90km from Jakarta but it took us 3 hours to get there! The last 1.5hr ride was a ride uphill through the narrow, windy and bumpy kampung streets.
Day 2 – Javana Spa, Sukabumi
At 9am, we headed to Javana Spa at Kemang Raya where we were picked up to go to Javana Spa at Sukabumi. We had a Toyota Innova to ourselves. We were each given a snack pack for the car ride…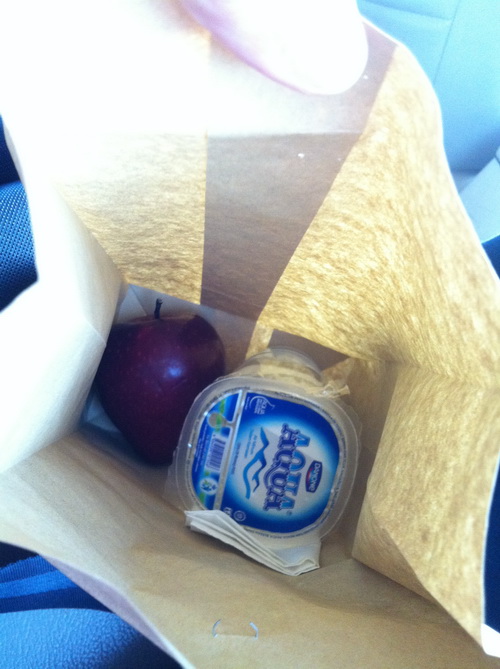 When we opened the pack, we got abit worried. There was an apple and a packet of water in it. Our minds began race …wondering if the food at Javana Spa was going to be super healthy and super bland. We were proven wrong. Fortunately.
On the way to Sukabumi…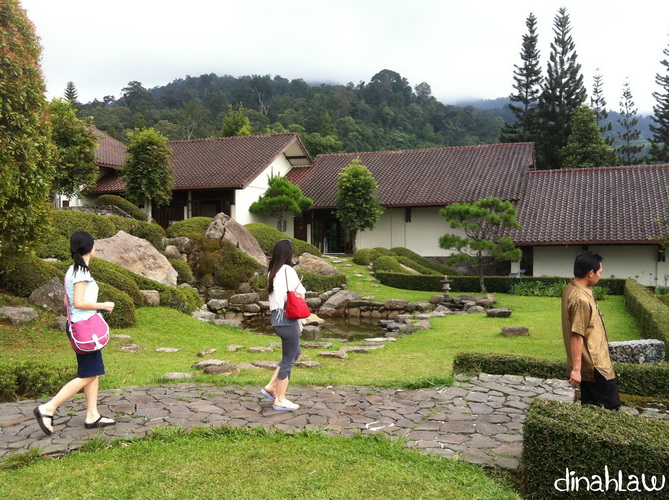 When we arrived at Javana Spa, we were taken for a tour around the compound. For the first 2 days, we had the WHOLE place to ourselves. I was very impressed by how well kept the establishment was. The gardens were impeccably trimmed, the rooms were very clean and tidy and there weren't any musty smell whatsoever – considering that the occupancy of the place is not always at full throttle.
Checking out the Onsen….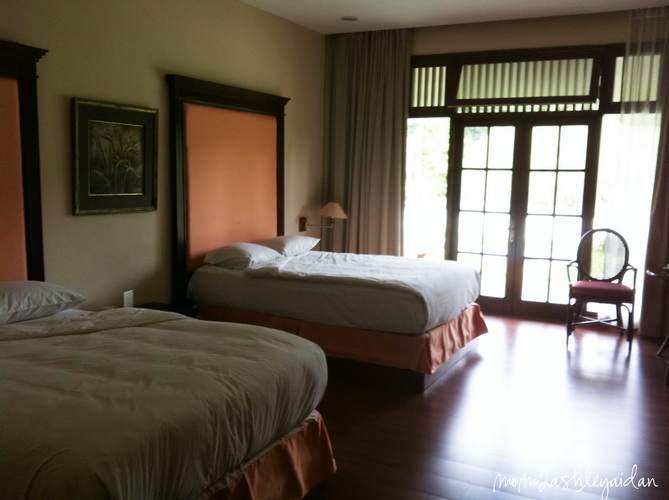 Our rooms were surprisingly big with 2 super single beds. We could have fit 4 to a room but we booked 2 rooms instead (2 to a room).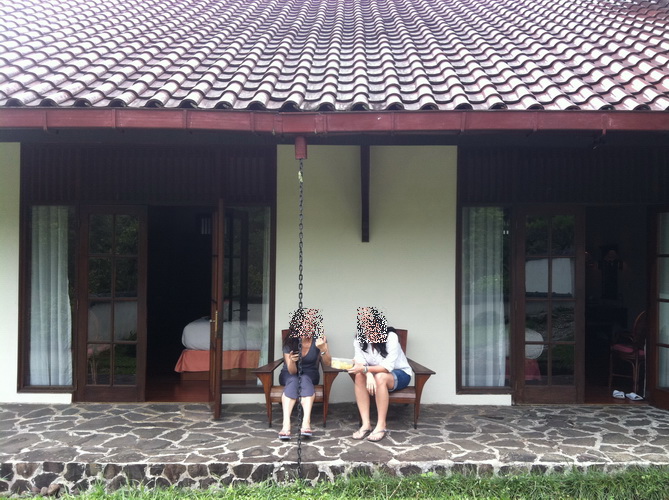 Both rooms were next to each other. This photo was taken at the back of the rooms. We had a nice view of the jungle!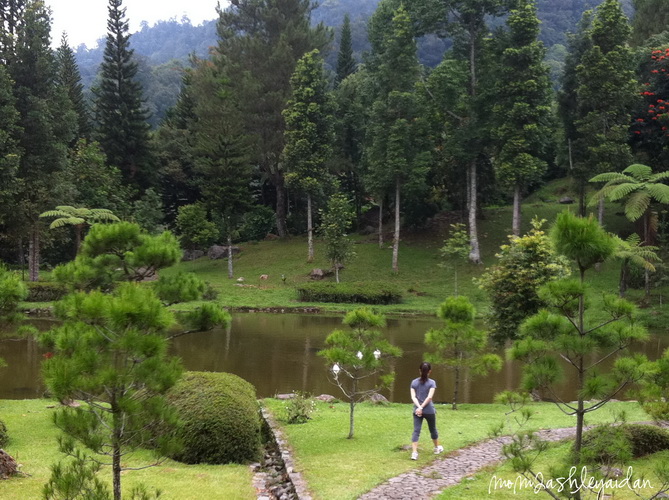 Doesn't it look like a scene from the Salem High Country ad ? The temperature was about 20C. It was nice and cool.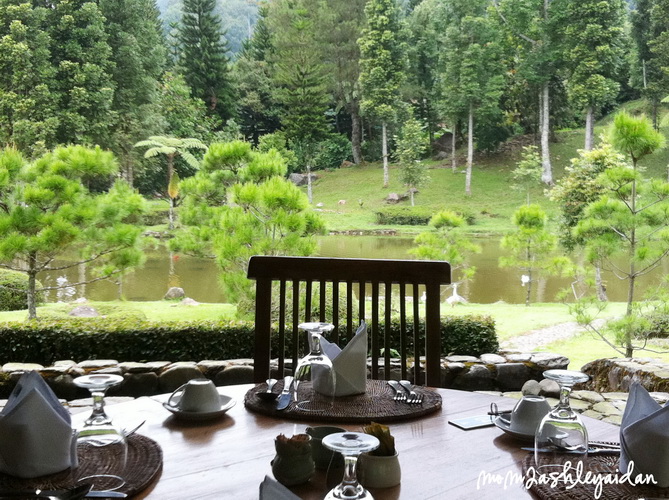 We had our daily breakfast and lunch here. We had our dinners indoors.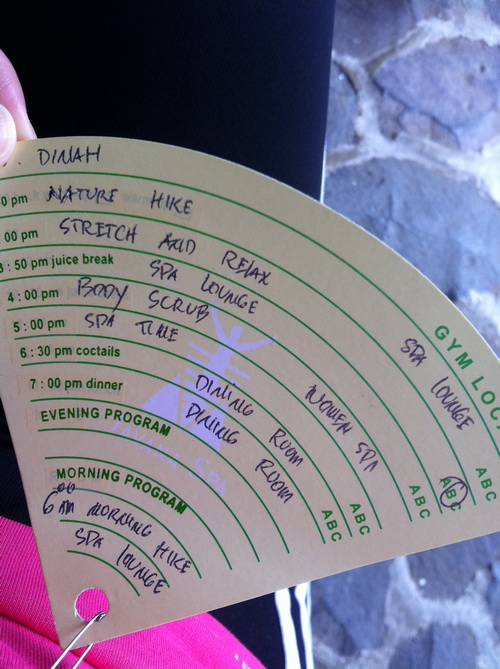 A snap shot of our itinerary for the day.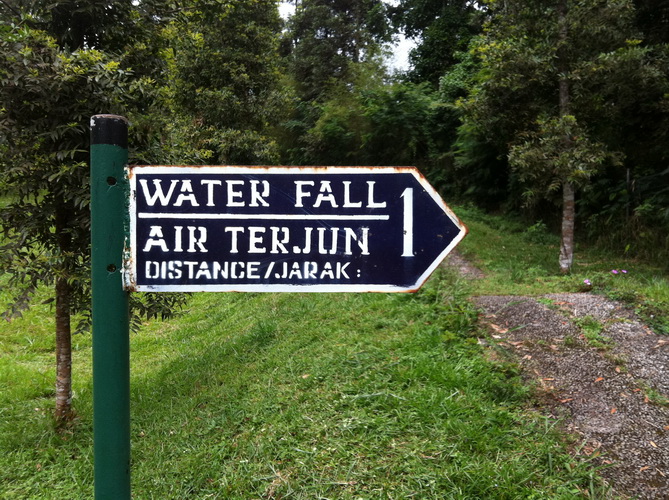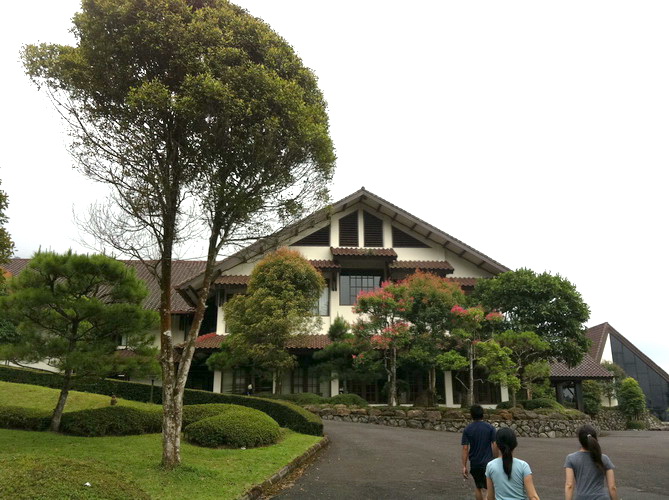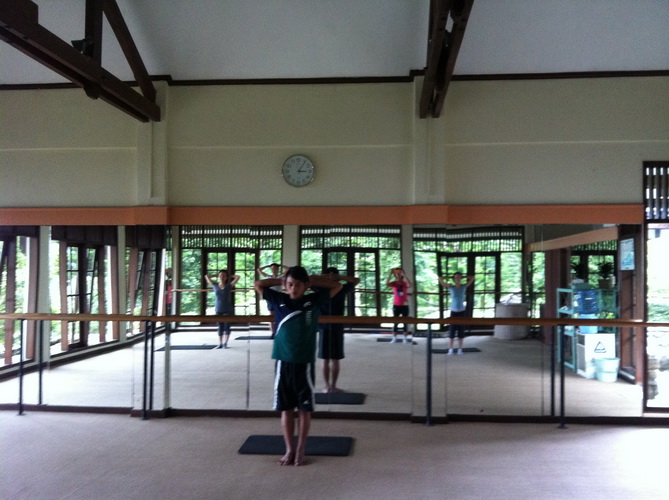 After our hike to the waterfall, we did some exercises at the gym.
I went for aromatherapy massage and a body scrub on the first day. It.was.sooo.nice!
Day 3 – Javana Spa, Sukabumi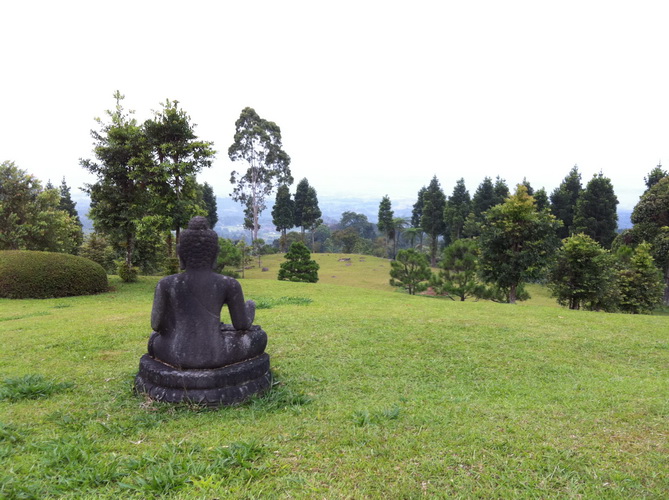 We got up for our 6am waterfall hike!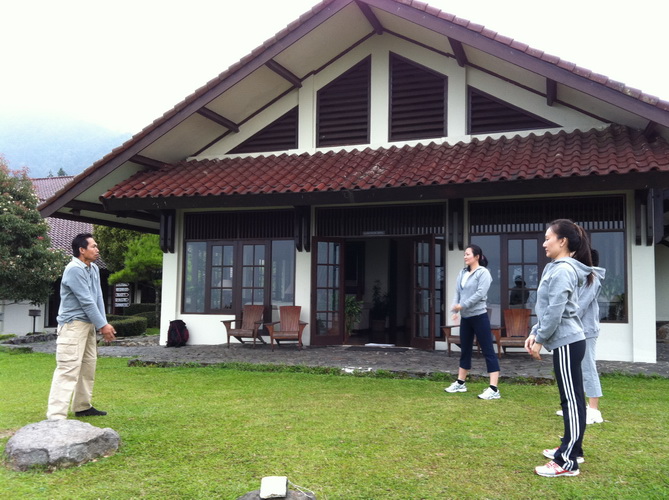 The guide made us do some stretches before we started out hike. See the knapsack by the wall? It contains a flask with ginger tea, paper cups and a plastic sheet for us to sit on by the waterfall.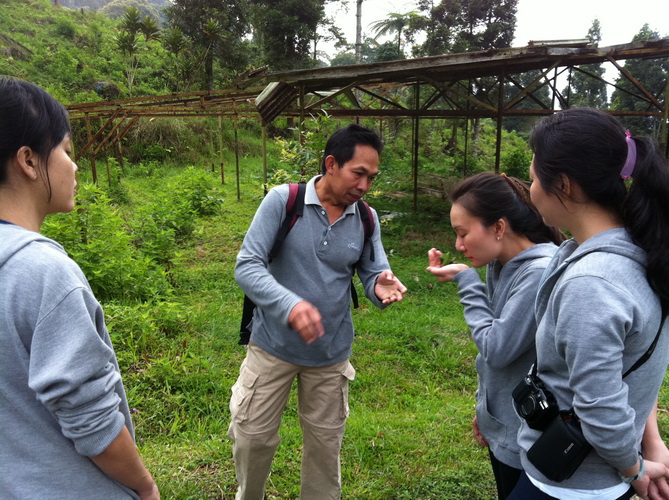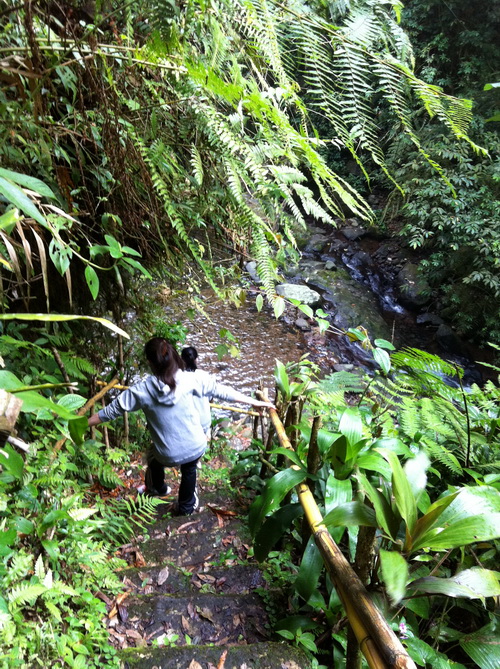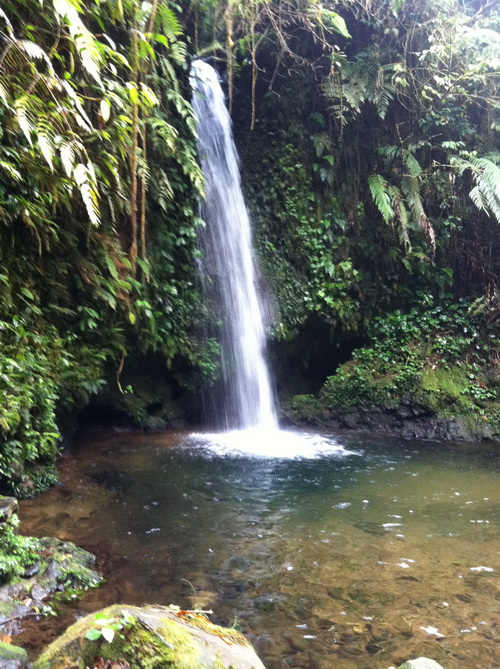 The water was cold!!!!!!!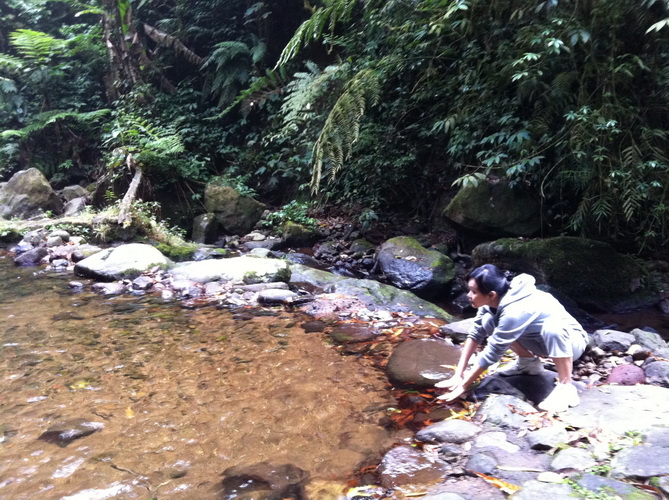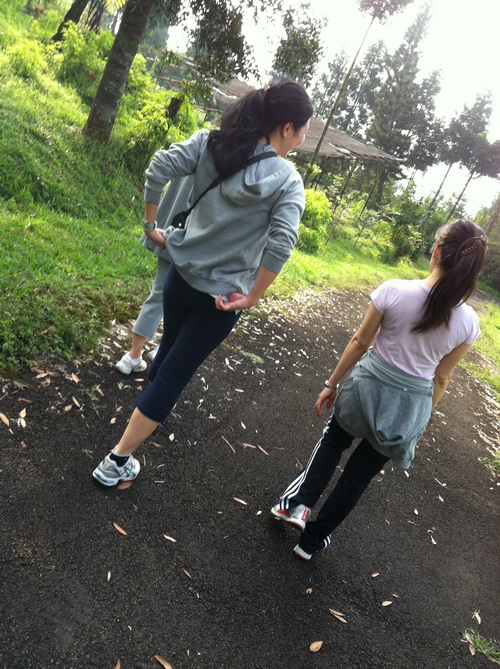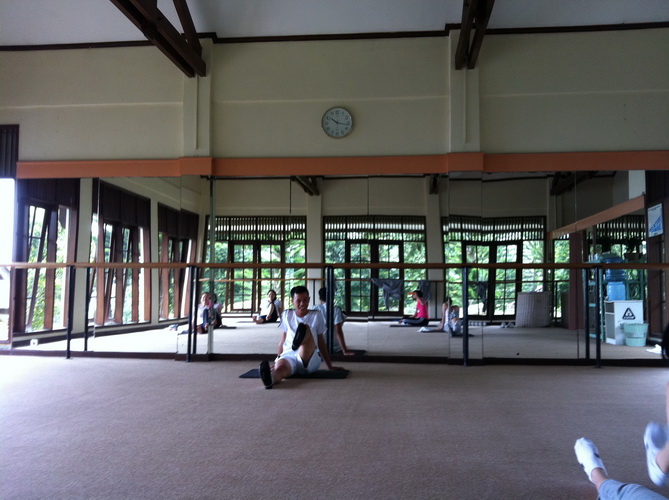 When we got back, we had to exercise at the gym – again. It was quite slow and easy…..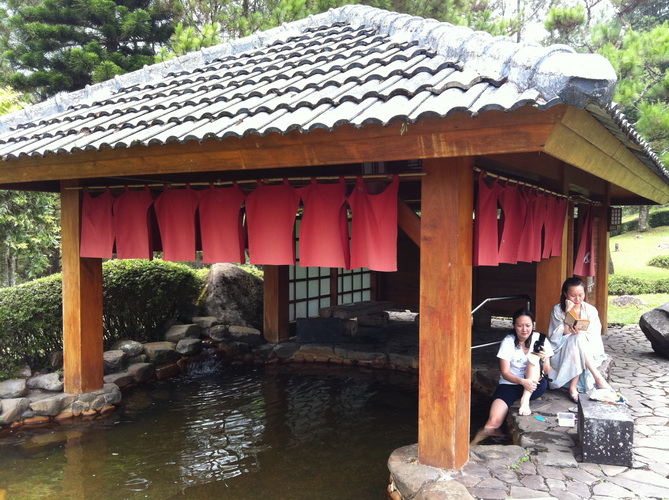 Onsen time! After that we had another massage session
Day 4 – Javana Spa, Sukabumi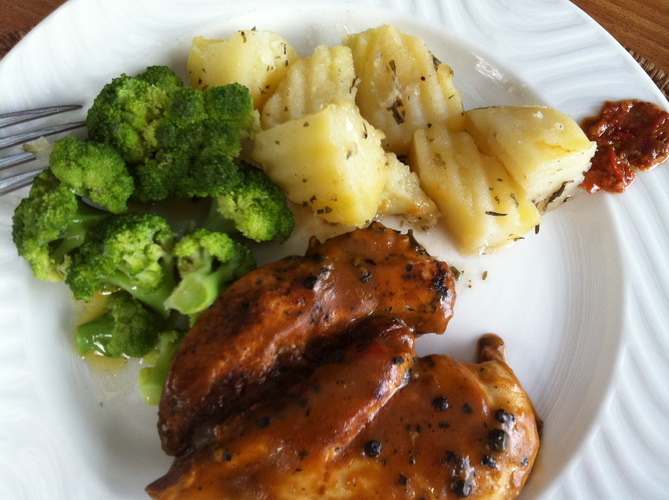 The food was very nice!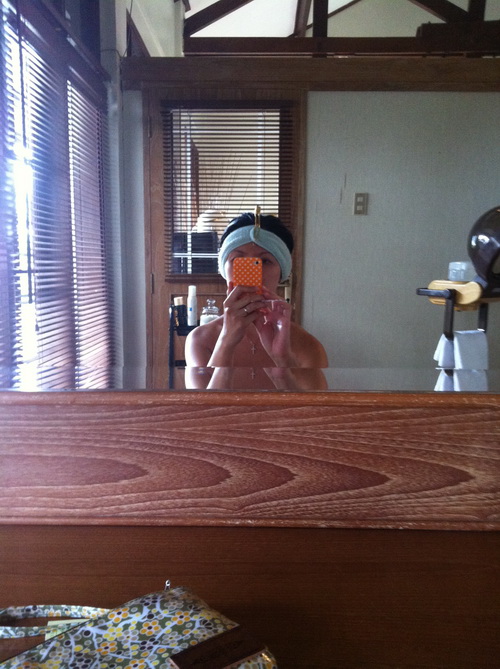 Before we headed back to Jakarta, we had our beauty treatment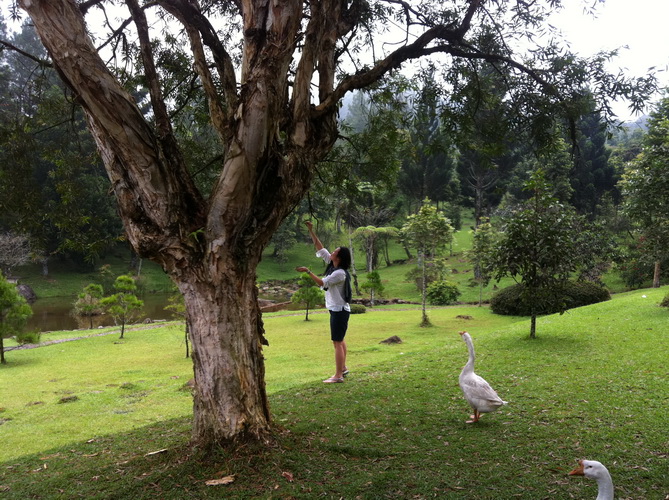 KP plucking some eucalyptus leaves for our car ride home – in case any of us got motion sickness.
The sambal belacan was heavenly!
While we took out last meal there, we met 4 50-60 something elderly ladies – who happened to be having their own girlie retreat and we couldn't help but imagine that that would be us in 15-20 years time!
Day 5 – Jakarta
We had brunch at Anthipodean at Kemang, we shopped abit and then headed back home to KL…..
Twas a really good rest & relaxing getaway with the girls.
We got to do this more often girls!!!