Many of us live our lives oblivious to what's happening around us. How often do we remind our kids how fortunate they are when there are other less fortunate kids out there who some, don't have the luxury of cuddling with their loved ones, or have a formal education or just have a childhood?
The United Nations Refugee Agency Malaysia (UNHCR)  is mandated to safeguard the rights and well-being of refugess and asylum-seekers worldwide and they have been working to protect and assist refugess in Malaysia since 1975.
These refugees are not criminals nor are they parasites.   Their intention is not to take away the jobs in the country.   They are courageous people with strength and determination to move on and build new lives for themselves with hopes that one day, their country will be safe for them to go back to and if not, they just want to have a chance to have a life – like everyone else. There are not only men and women involved but also children – who's only hope is to have a normal childhood with lots of love and an education. 13,800 refugee children in Malaysia are of school-going age and less than 40% of them have no access to formal education. Those that do have access  to a formal education attend classes that are run by UNHCR and NGOs  or community-based education classes that are organized by refugee communities themselves. However, these children are no as lucky as our children. They have classes in cramped, rented shop houses or flats where the rooms are converted into classrooms and are mostly lack of basic teaching facilities and qualified teachers.
UNHCR seeks long term solutions for refugees including finding them new homes in third countries or helping them return home voluntarily when it is safe to do so. While they are seeking temporary protection in Malaysia, UNHCR works with partners to create a safe and secure environment for them where their basic needs are met.
In the spirit of spreading the word about the Refugee Camp, GIN & JACQIE™ threw an art contest for the children and called it Art with Heart : A Refugee Art Project.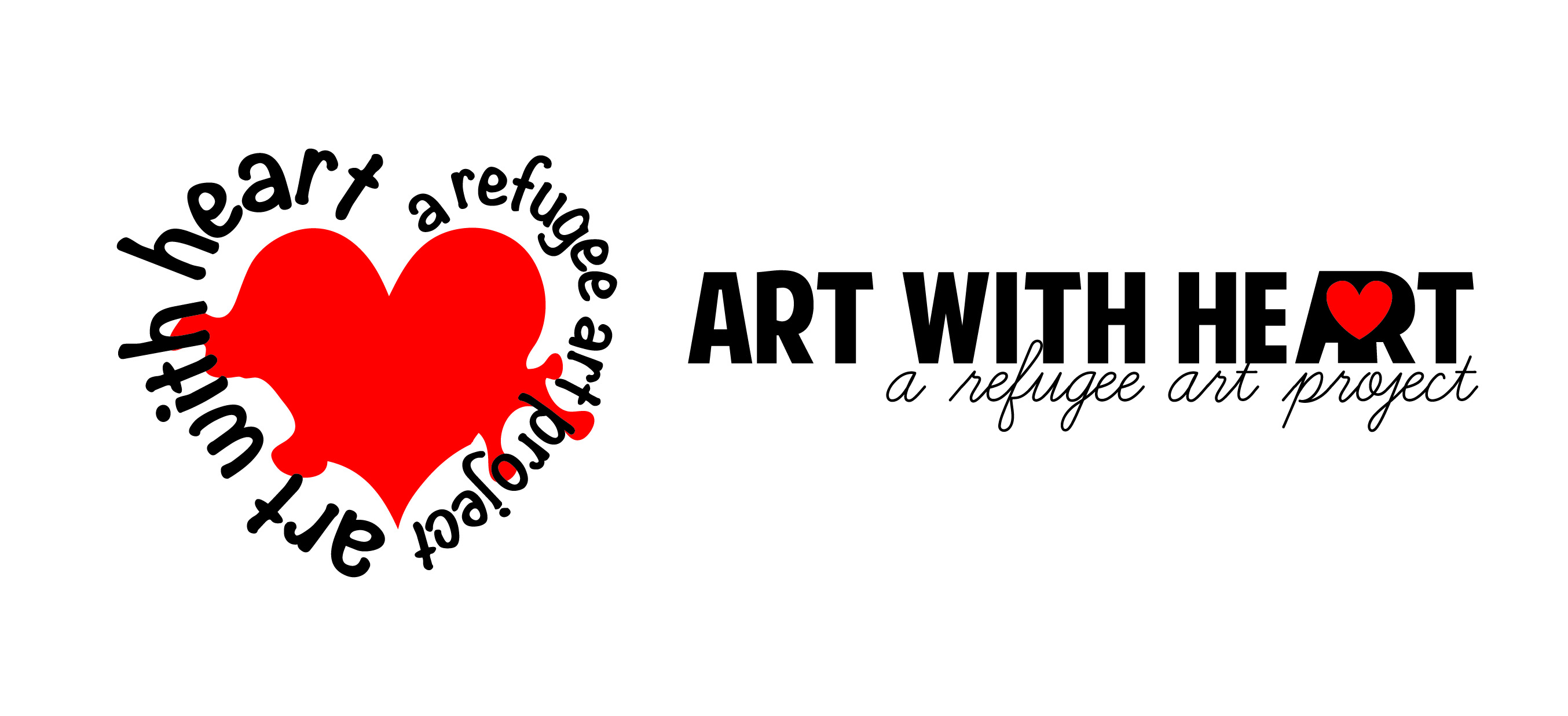 The children were provided with all the necessary materials which included the theme – 'Happiness'.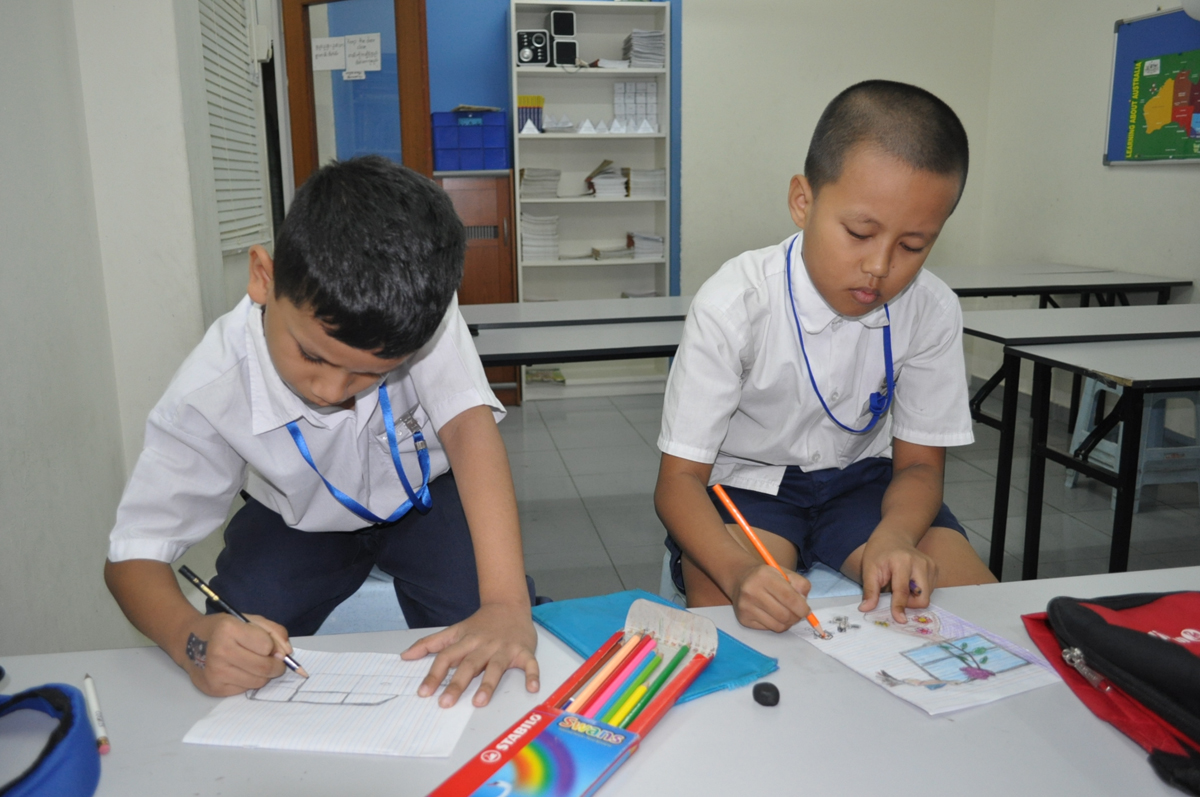 Mary, a 15 year old refugee child from Myanmar was chosen out of hundreds of children. Her piece was an ode to her mother whom she had lost recently.
 "I painted love," said Mary, "When my mother passed away, I was scared. But I know her love is always with me. And that makes me happy."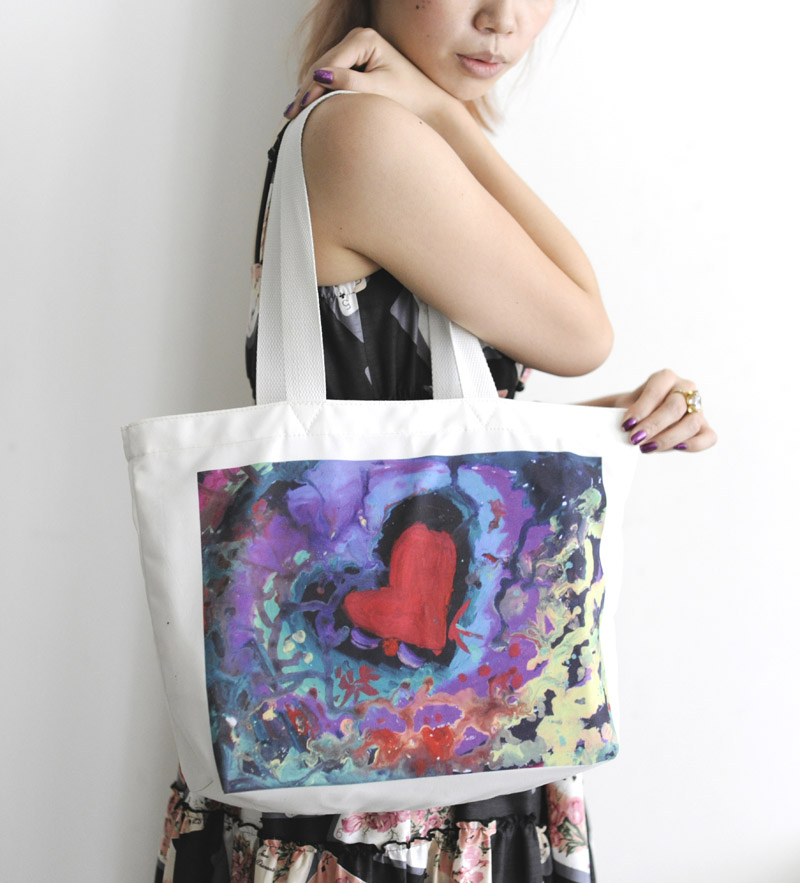 GIN & JACQIE™
 printed her artwork onto canvas bags, and these bags are  available for purchase from
here
starting 20th June  2012.  All proceeds will go to the aid of education for the children, which includes basic needs, books, and stipends for teachers.
If you would like to be a volunteer or just find out more about the refugees in Malaysia and what UNHCR is doing to help them, log on to www.unhcr.org.my.
Spread the word on how we can support the refugees in Malaysia. Do your bit in giving back to the society.