On the 14 April 2012, I dropped off my beloved Cole Haan Air Bacara Flats to be repaired at Cole Haan, Pavillion and dragged the 2 kiddos with me.  While we walked around, we stumbled across rows and rows of Ferraris parked just outside the mall. The kids, especially Aidan was elated! It was a little car-lover boy's dream come true – well sort of….except that he couldn't ride in it.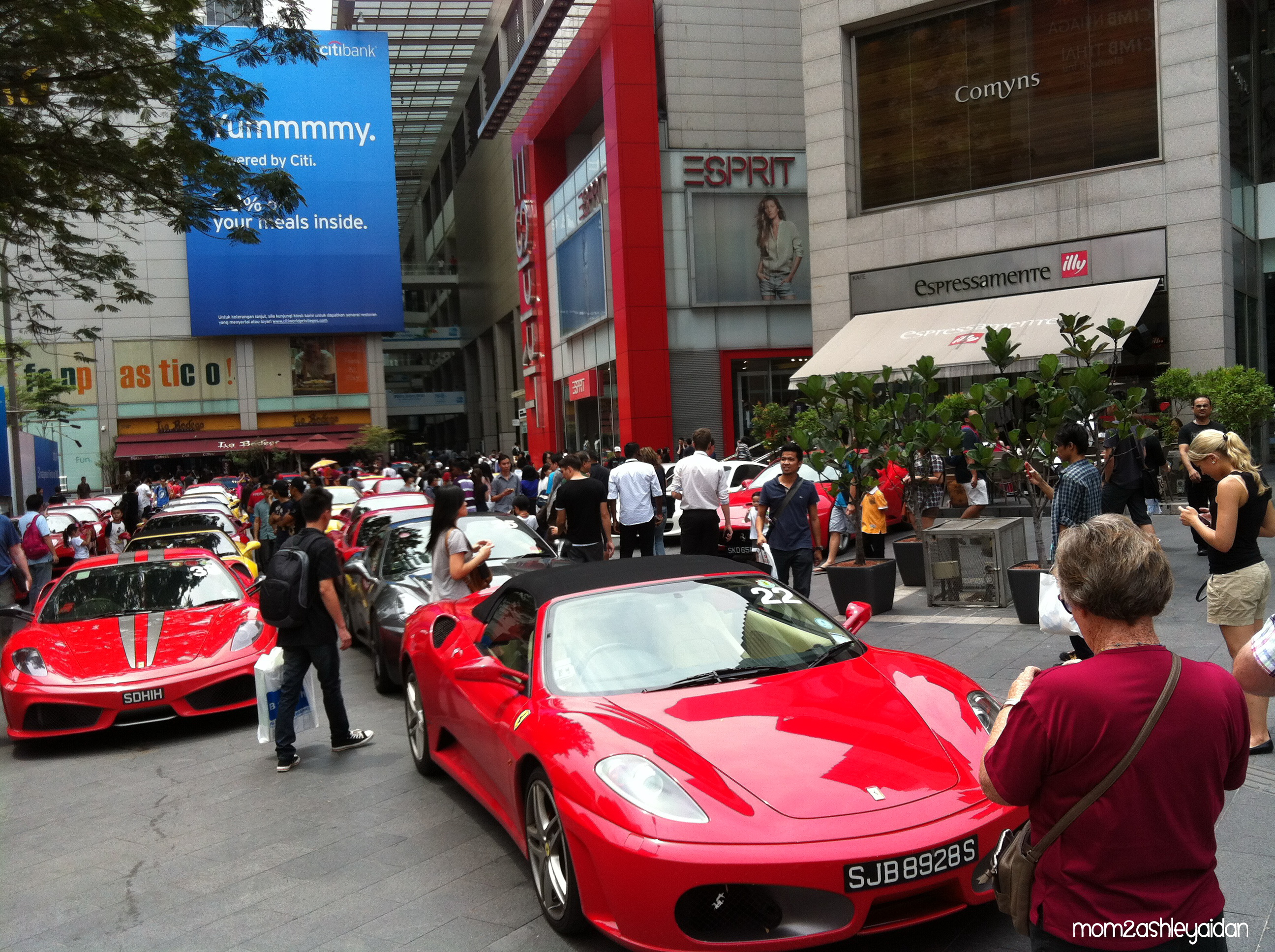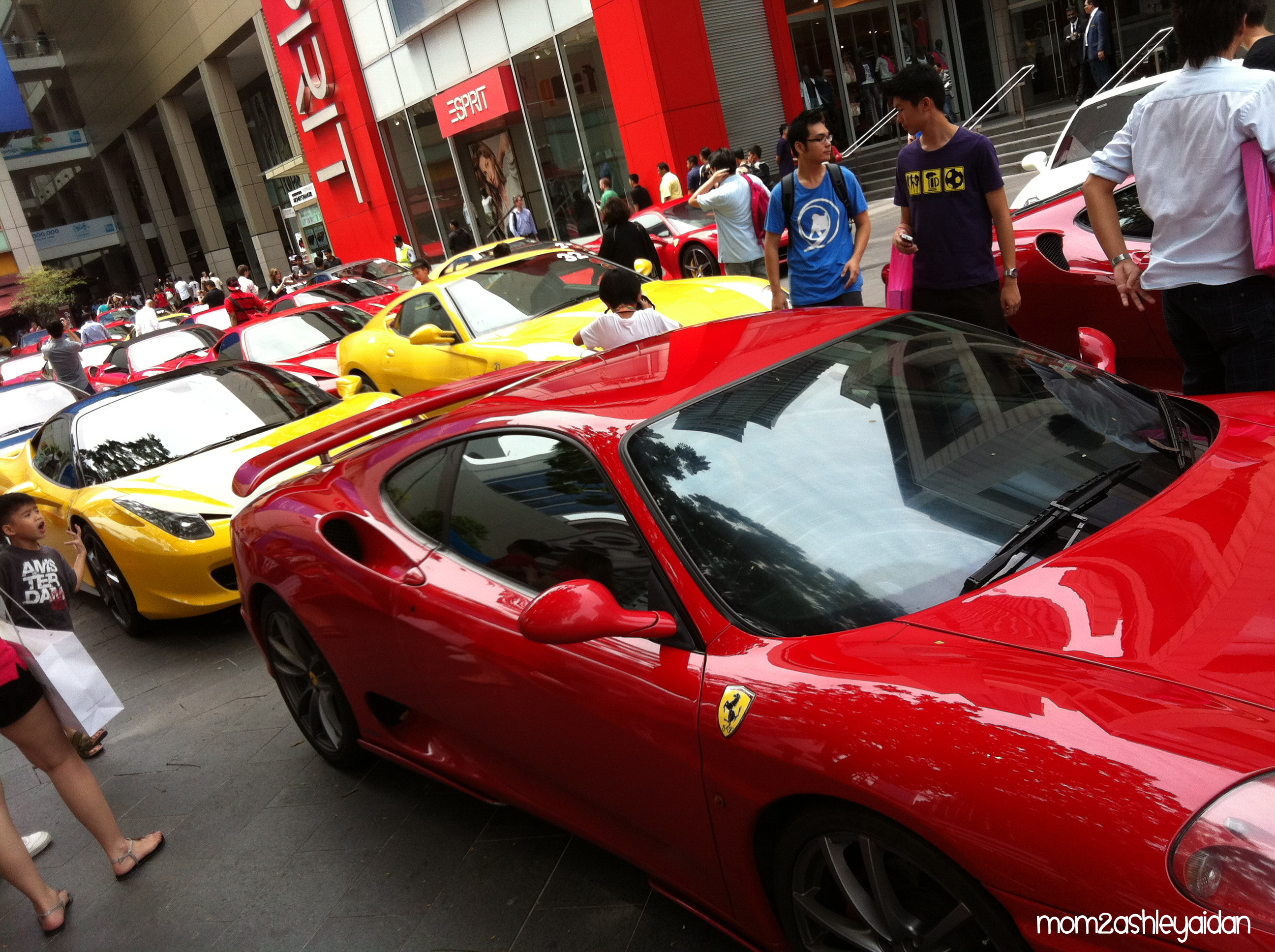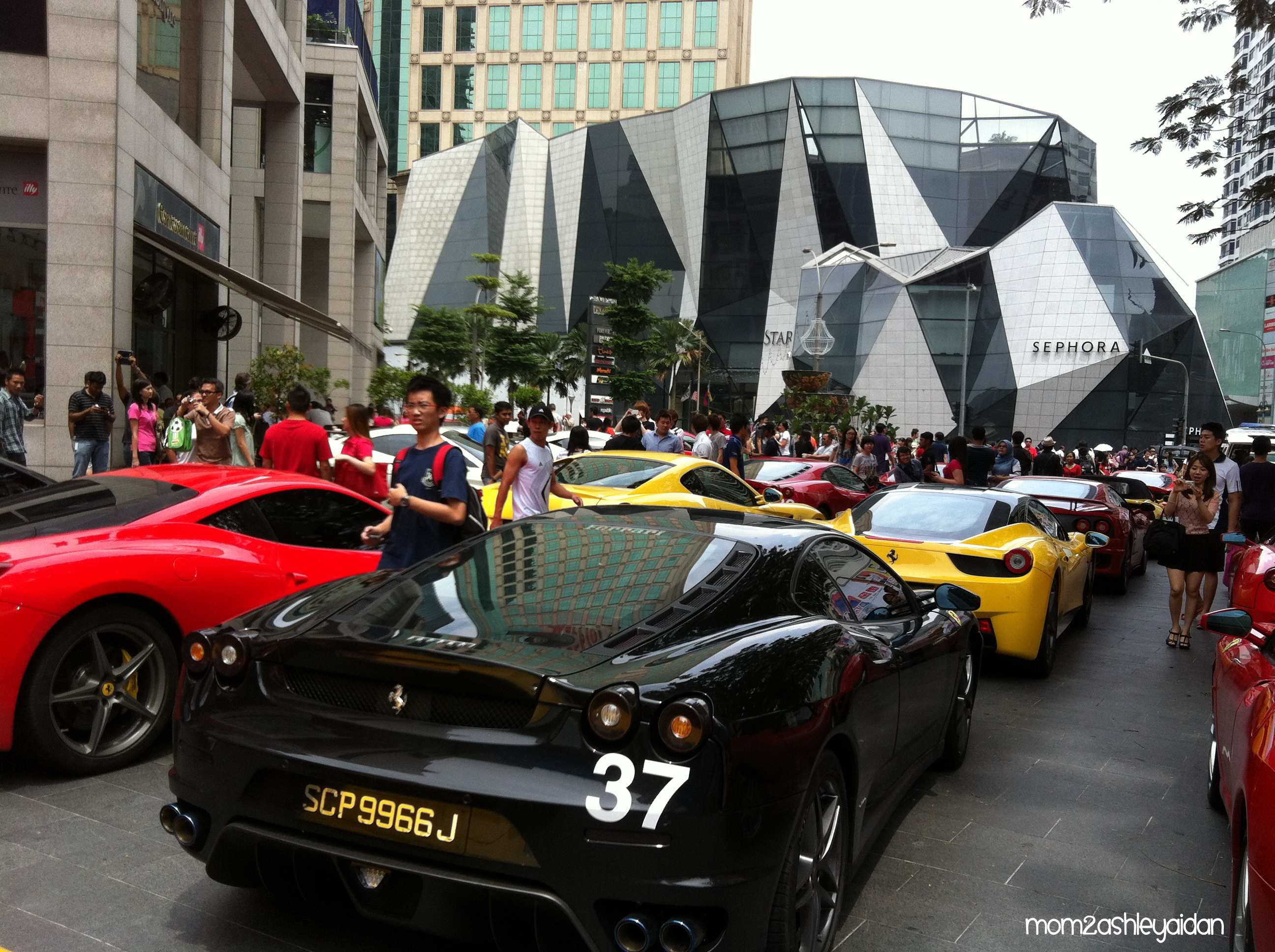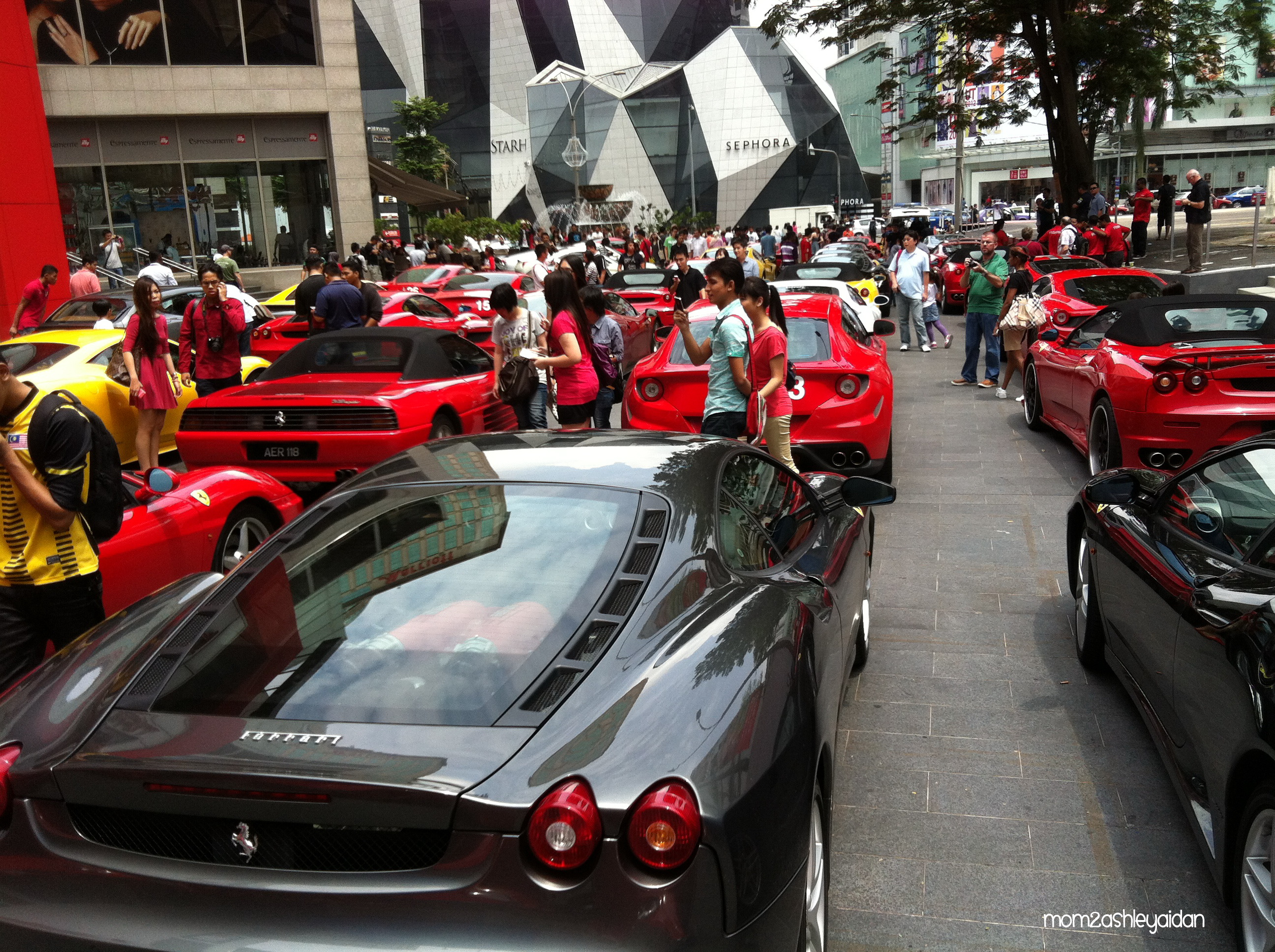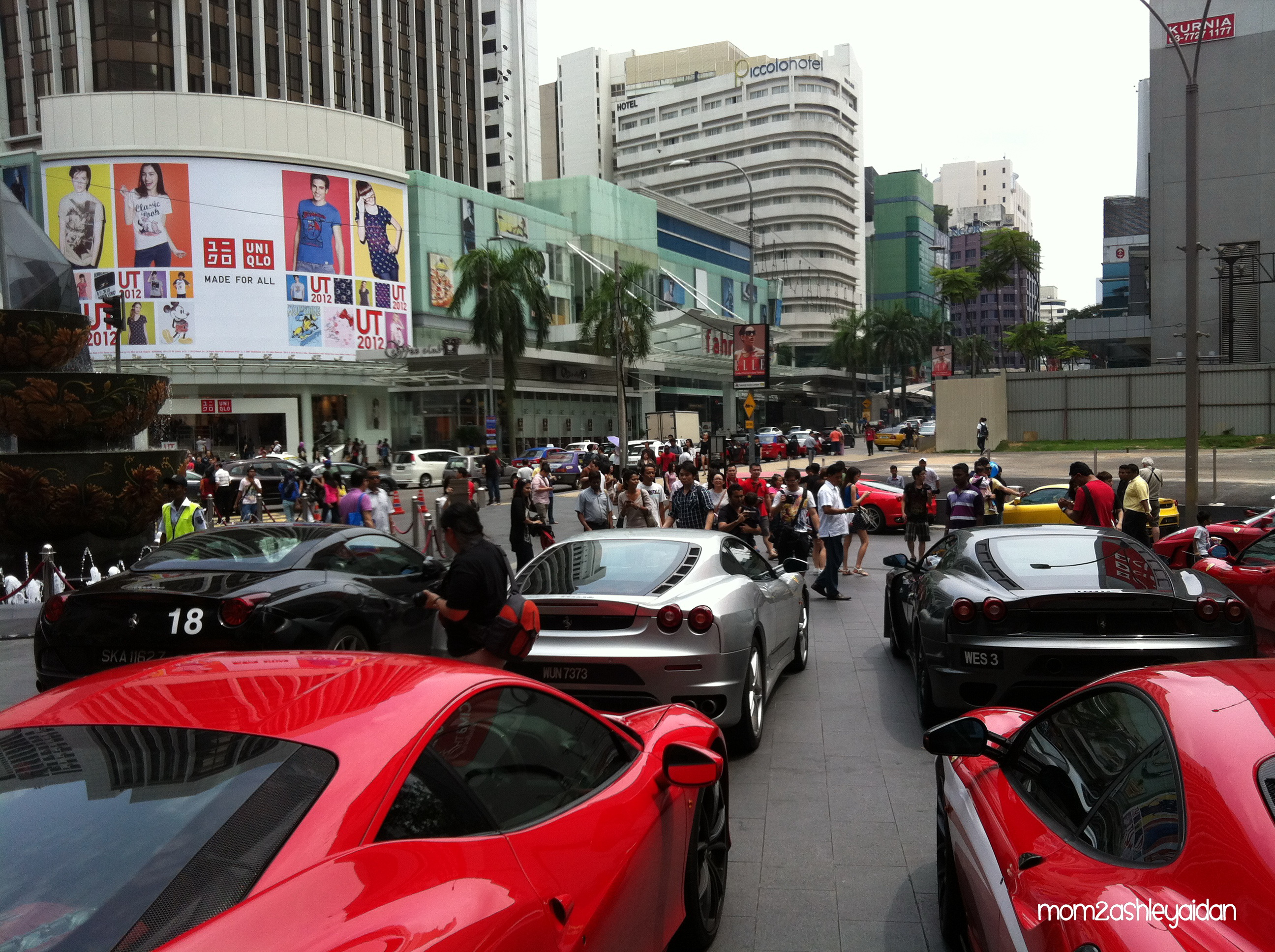 That's alot of Ferraris right? Simply exquisite!
 The looked into 90% of the Ferraris – and diligently reported to one another what they saw in the car e.g. the air con vents, a box of Mentos, a t-shirt and what not.
The both of them discussing what was in the car…