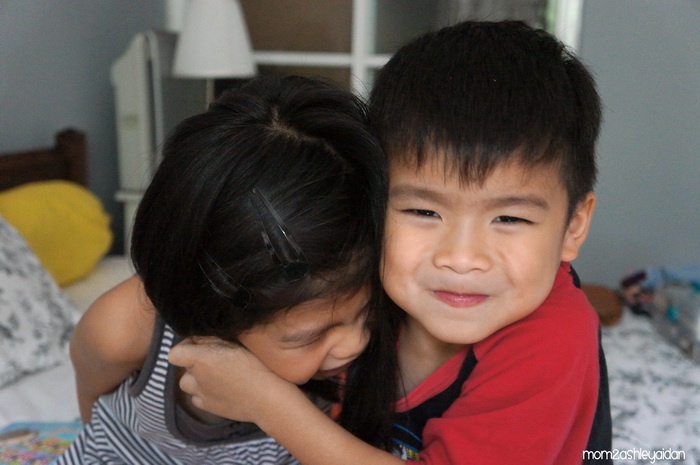 (Photo taken on 12 Mar 2012)
Aidan : Dad, when I grow up, will I have hair on my bum-bum? (Bum-bum to Aidan is universal for derrier and his pr*vate p*rts)
DH : (LOL!!!) Yes!
Aidan : Can I have a look? (heads over to his daddy)….
*******
While we were discussing with Aidan on what to do for his birthday,
Aidan : I want Dylan, Jonah, Lucas and I-Zen (names of boys) to come.  And I don't want so many girls to come. I only want Ashley Nicole, Gabrielle and Milla to come.  I only like these 3 girls.