Aidan's after school routine is lunch, shower, homework and then play! I'm very proud of him because he'd automatically reach out for his homework after lunch without me having to remind him.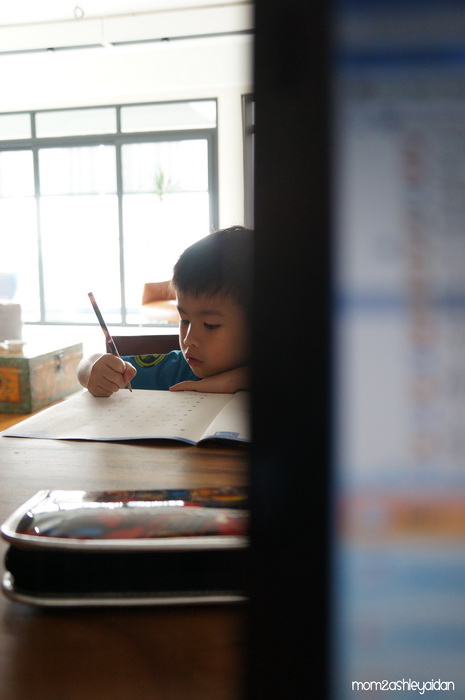 I thoroughly enjoy watching Aidan do his Enopi (Maths) homework. Before starting his homework, he'd systematically take a pencil, ruler, eraser and sharpener out of his pencil case, lay them out nicely to his left and will then start on his maths sums.
See? I'm not the only one. Even Grandpa enjoyed watching him do his maths homework – amazed at the his speed and how very little careless mistakes he made.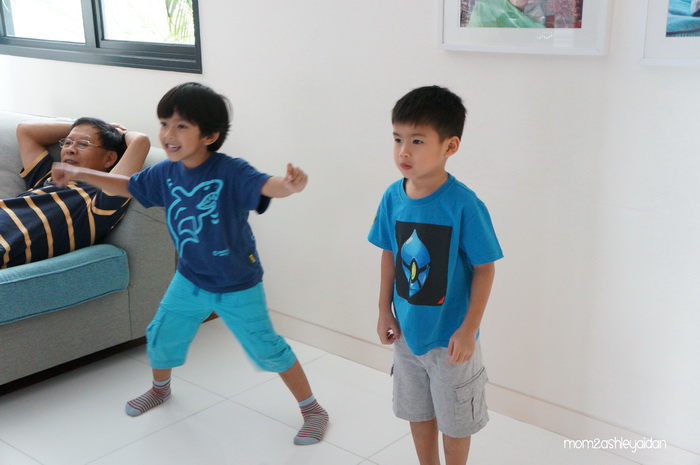 And after homework, it's playtime! Can you guess what they were playing with?