During the last school holidays, we brought the kids to visit Aquaria again. We initially planned to visit Petrosains but it so happened that it was closed that day! So in order to not throw a wet blanket on the kids, they were equally excited to head over to Aquaria when I suggested it.
Phew!
The kids managed to touch the crab and also a Bamboo shark after this.
After making my dutiful round at Aquaria with the kids, we headed over to the Popular Bookfest. It was hugggeeee! We were overwhelmed! I bought some books for the kids, let the kids choose the stationeries they wanted. We were all happy campers then!
We had a tea break in between….
 Check out Aidan's new look. I am not sure where he picked this up from but it cracks  me up all the time when he gives us that look.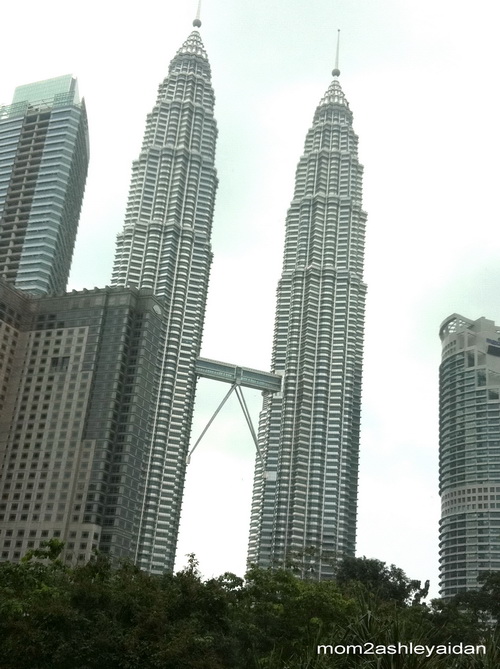 The view from the cafe…
We spent about 4 hours altogether at KLCC and I was hoping the car ride back would knock the kids out but N0oooo! They were wide awake! So to further burn off their energy,  we headed home, packed for a picnic and headed out of the house again in the evening.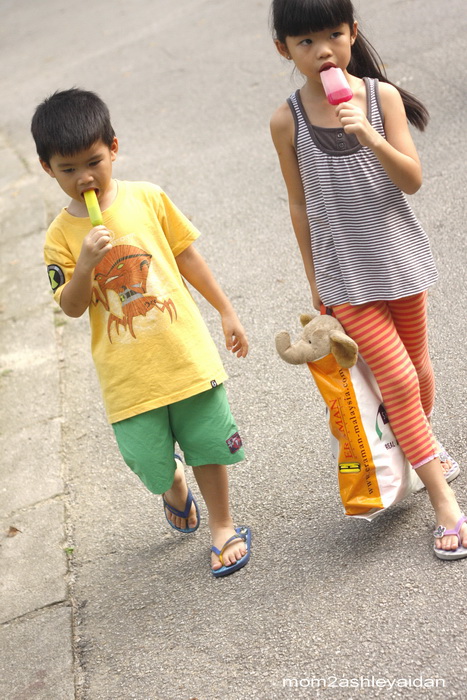 Walking to the picnic spot…
Elly the Elephant was not forgotten…
Where on earth do the kids get all their energy from?
Twas a fun day nevertheless