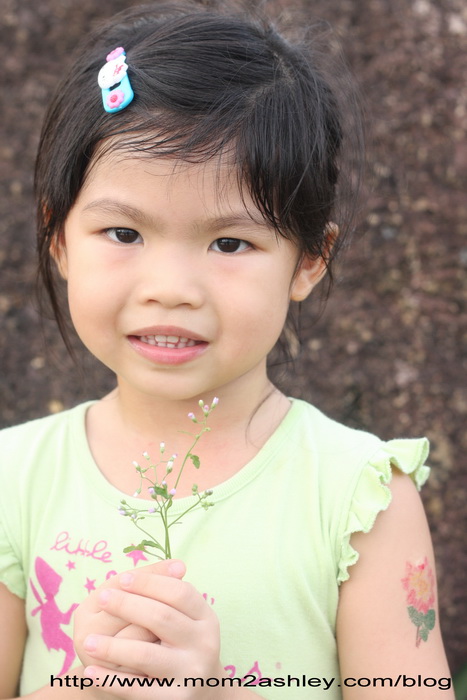 1 Sept 2010 – Ashley at 5y 3m
From the time Ashley could walk, she'd pluck flowers from the garden and present it to either my mom or me as a present. Other times, she'd pluck the flowers and place it in a glass of water, hoping that the flower would thrive – which it doesnt and eventually it withers away. Speaking of which, since she is interested in plants and flowers, (Just thought of this idea while writing this blog post) I will start a little plant science project with the kids.  This will introduce plant science to them and it'll increase their understanding of how food grow.
Yup. That's what I'll do.
Looks like I may have to forget about getting my flowers via the online florist ProFlowers.