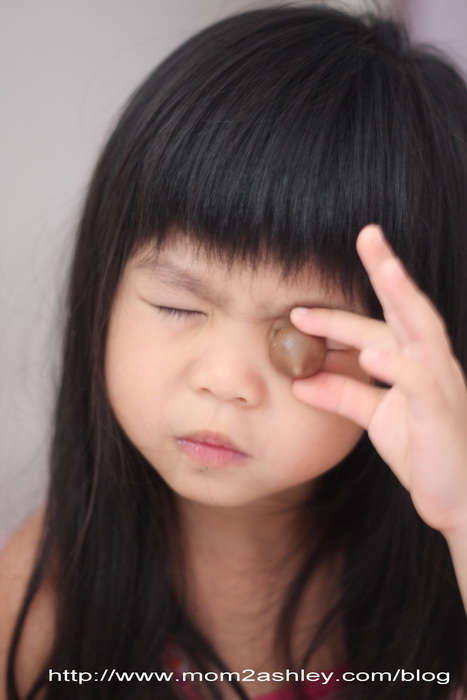 (Pic taken on 3 July 2010) – Ashley with a Hershey's chocolate on one eye…
Ashley was on the phone with my Mom this evening…
My mom asked her whether she prays or not…
The lil missy responded that she prays every night before going to bed.
Then…
My Mom/Grandma : Pray for me also ok?
Ashley : Hey!? You pray yourself….
Cheeky gal.
Have a great weekend!
P/S Check out my shopping blog for what I got recently online – a DSLR strap dress. I likey!