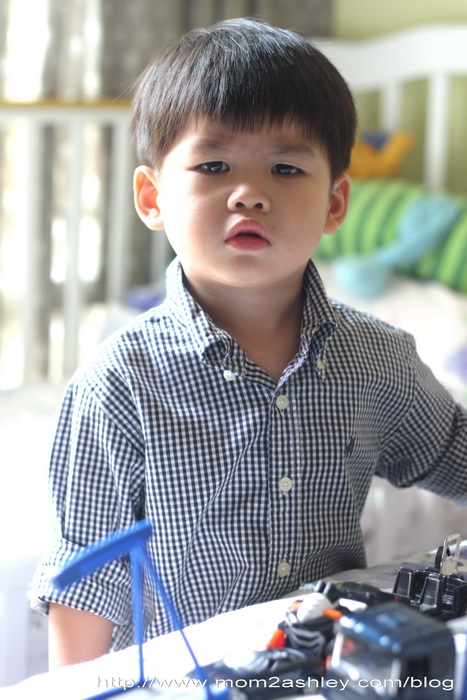 16 Feb 2010 – Aidan, looking annoyed because I asked him to look up to smile at the camera while he was concentrating on his cars.
I did mention earlier on sometime back that I am into online shopping.  I work from home and only go out during the weekends to get whatever that we need. Hence the idea of online shopping is so darn appealing to me! I have done my fair share of online shopping – and I still do! But now, there is even more justification to do online shopping because it's now considered 'green' to do online shopping. By doing online shopping, you're actually green shopping - doing your part to reduce your carbon footprint on this earth that we temprorarily live in. So it's a good start in doing our part in going green for your future generations dontcha think?
Next is get eco-friendly products by green shopping.
Checkout my latest loot from my green shopping spree!