AK skipped school today because she had a followup doctor's appointment in the morning. Unexpectedly, we finished early and we had 5 hours to spare before my next school run so we decided to hop on to an MRT and went into the city to meet up with my sister.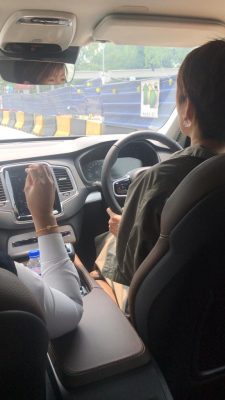 We test drove a Volvo XC90, brought it for a little spin and then had lunch at Bo All Day Dining at Linc, KL. I must say so though that we didn't have a very good start the moment we stepped into the restaurant. The receptionist kept us waiting for 3-4 minutes while she was on the phone with presumably a customer. I was looking forward to eat the Char Kuey Teow which my sister was raving about but we were both disappointed. It wasn't hot and it tasted so-so. (The best Char Kuey Teow is still the one at Malaysia Boleh Food Court at Four Seasons KL)
We had Salted Caramel Chocolate cake for dessert and that was over priced and tasted so-so as well. And those of you who know me, I love a good cup of hot chocolate and was looking forward to it but was disappointed when I took my first sip! I had a really good cup of hot chocolate at Bukku Cafe at Klang yesterday and this one pales in comparison.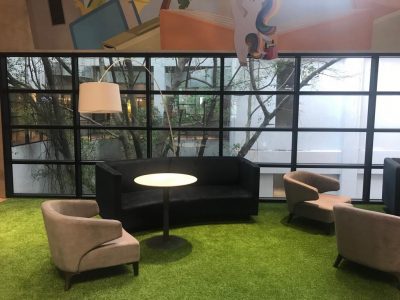 Linc does have some nice little shops selling local crafts and stuff. There is also a little reading area where you can comfortably sit, read and relax. Overall, I am not too sure if I will ever go back to this place again but we'll see. Never say never right?

How was your Tuesday?