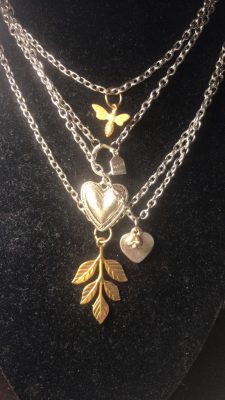 Those of you who know me from way back know that about a decade ago, I started doing handmade jewelry. It started of as Mom's Little Treasure and then it evolved to Tresor Handmade Jewelry and then it got put in the back burner while I focussed on other things.
Recently I've started to pick up this hobby of mine again as it's very therapeutic and if you're going to ask if I am going to start selling them, the answer is no – at least not for now. I may consider doing classes though. Who knows.
I have a thing for layered necklaces and mixed metals at the moment. I'll share how it looks like on me when I wear it tomorrow perhaps.
Do you love to accessorise?