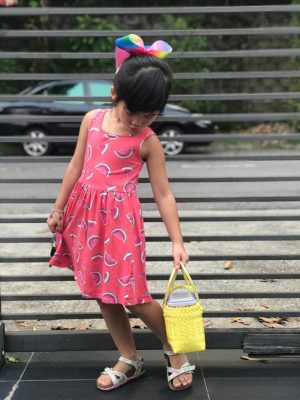 When Ashley was a baby/toddler, I used to have a Good Morning series of her. Every morning, she will wake up and she would have the brightest smile on her chubby face.
For the last 2 years +, I have been taking a photo of AK every morning before she goes off to school.
This was taken this morning. When I look back at all the #ootdtepipagar photos I took of her so far, it's apparent how fast she is growing up! I miss the times when she was just a baby or toddler. I miss the times when my kids were babies and toddlers.
18 years is actually a very short time with our kids before they leave the nest and go off to university. I am not looking forward to the day when our house is empty when all 3 of our kids leave the nest.
Parents. Cherish all those precious moments with your kids. Be present. Be intentional. Live with no regrets.