3 months too late but better late than never.
This year, we had a simple-do for Ashley's birthday. No parties or whatsoever. For the longest time, she requested to go for ice skating but then changed her mind at the last minute and decided to watch Maleficent with her cousins instead (with adult supervision of course).
Photo credit – here.
The kids thoroughly enjoyed the show and each other's company.
On her actual birthday, I baked a simple butter cake and got the kids to frost and decorate the cake. I bought the lemon frosting by Betty Crocker and some sprinkles and reused the 'Happy Birthday' decor from our previous birthdays. Very amateurish but the kids enjoyed it so much  during the process and finished the cake!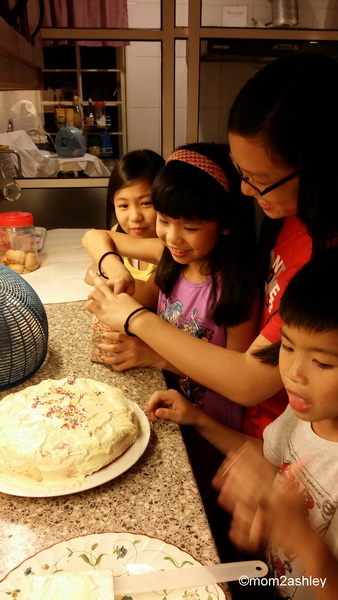 There you go..our very homemade amateur birthday cake for the birthday girl.
Simplicity at its best!