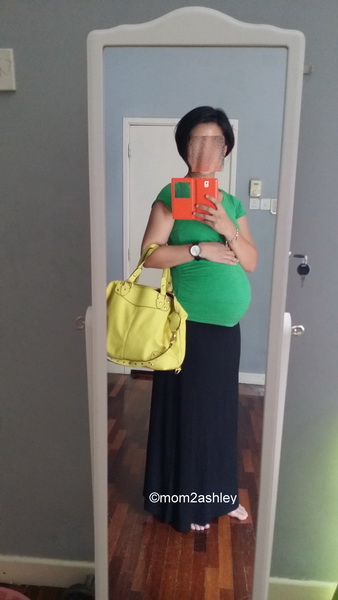 I am in my 36th week now and I have been doing major organizing and de-cluttering around the house.
I tackled the kids' room a few days ago. Their room is so small but it's amazing how much junk they've accumulated and managed to store in their bedroom!
So the first step to organizing is to remove everything from the cabinet.
Before :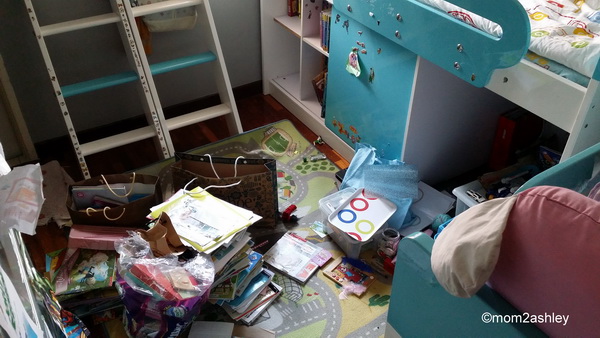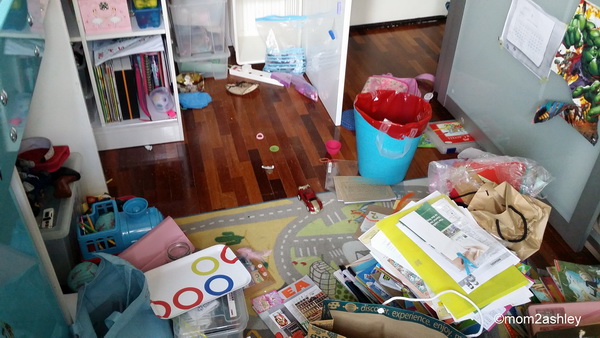 After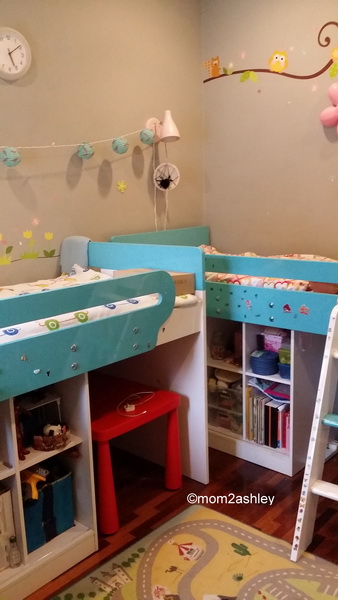 I threw out bags full of stuff.
I also set aside loads of stuff to giveaway.
And after a whole afternoon of working through their junk, we completed the de-cluttering and organizing exercise. Each of the kids have only the space below their respective beds to store their stuff. That's the only space we can afford. Which is good cause it keeps things in check. The more storage space there is, the more junk we would tend to accumulate in my opinion.
The next day, I tackled our guest cum beading work space.
Stay tuned for more.