We've had live-in domestic helpers for the past few years and now that our help has gone back for good, the kids have been more independent as well.  It's a good thing that they are old enough to help around the house.
Seen here is a picture of Ashley making her own instant noodles (supervised of course). She loooooooves Mee Sedap. We let her eat it once in a while. She was pretty proud of her accomplishment.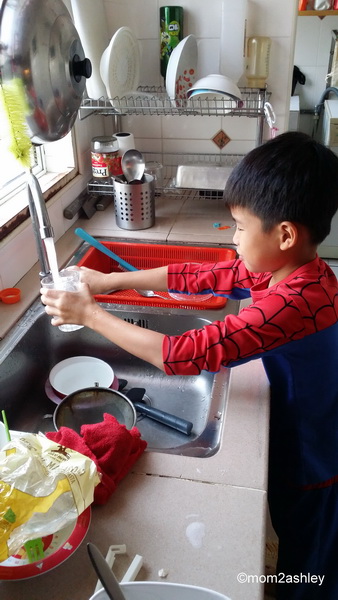 This lil dude is also a very willing helper. He cleaned the dining table today after lunch and washed up after that. A little encouragement goes a long way 🙂
I jokingly asked him if we require a domestic helper.
He said, "No need. We can save the money."
What a sweetheart right????