Ok, so it looks like my online shopping habit hasn't ceased. I love the convenience of online shopping. Hassle free. No need to drive out, get stuck in traffic, park etc. As long as I know exactly what I need, I get them online. I recently discovered Luxola – an online beauty store which is based in Singapore. I was looking for something in particular and googled it and Luxola came up.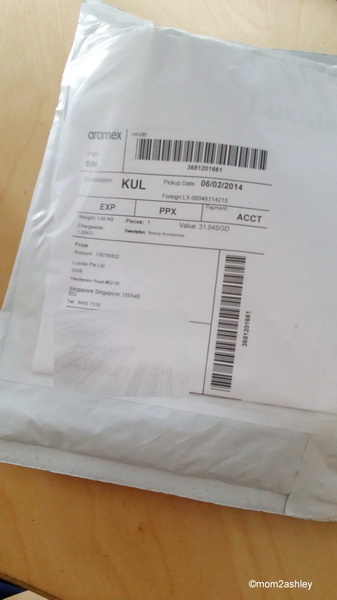 So I got my package this morning. I totally forgot that I ordered this and hence the arrival of a postman at my doorstep was a  pleasant surprise indeed.
I ordered a Sigma Round Kabuki – F82 brush and they gave me a free sample of Rachel K Cleaning Gel.  I discovered this makeup brush in one of the YouTube Makeup Guru's videos and had to try it with my liquid foundation and BB cream.
So yay! for now. I don't have to rely on shopping assistants to order them from U.S anymore. I can now order makeup and beauty products from online stores in Malaysia and Singapore.
Can't wait to try this new baby!