On Mother's Day this year, the DH and kids brought me for dinner at Bulgogi Brothers.
The important thing was that the kids loved eating there…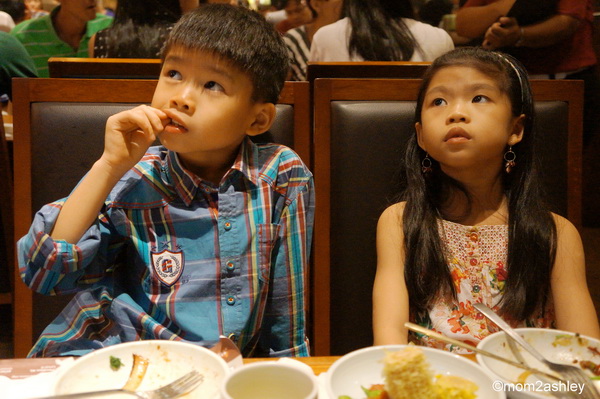 ..and they loved checking out the k-pop MTVs!
The  food spread at Bulgogi Brothers was not bad. I particularly liked the Sogogi Naengchae (salad) and barbecue beef dishes. The kids loved eating  the Janchi Guksu (known as party noodles in Korea, served with seafood broth and garnished with lots of vegetables).
A celebration in the family isn't complete without some play time as an amusement center! Oh what the heck? We should really bring them to Genting one of these days….