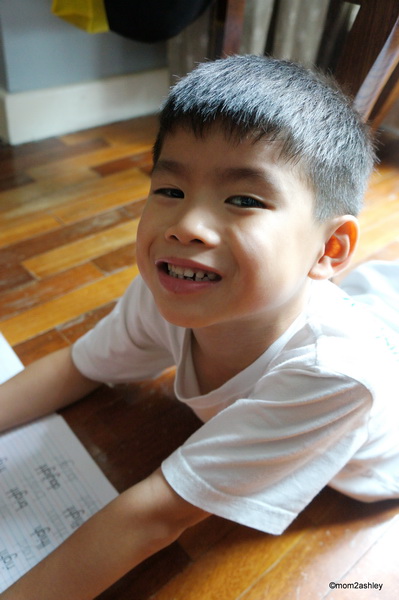 (Photo taken on 3 May 2013)
When you find your child's exercise book mysteriously tucked behind the curtains at h0me, you know your child is up to no good.
Ashley found Aidan's tuition book behind the curtains and passed it it to me. I knew immediately that he was trying to get away with work during his tuition class.
Cheeky boy that one.
Been there! Done that!
What's next? Bring it on! I have done every trick in the book when I was a kid 🙂