Last month, while Hubs and the kids brought Sydney for a walk in the neighborhood, they stumbled upon 3 kittens which were barely more than 2 weeks old. The kittens were left in a bucket outside an empty house. Someone obviously wanted to get rid of it. They were meowing loudly and their mom was no where to be found. So the kids decided to bring all of them back to the house. While the kids were thrilled to take the kittens under their wings, I wasn't too keen on keeping them because  I am allergic to cats. I will no doubt end up sneezing all day with itchy and watery eyes and with a tickled nose. Thankfully though, a neighbor of ours decided to adopt 1 of them that night.  We decided to send the remaining kittens to SPCA the next day.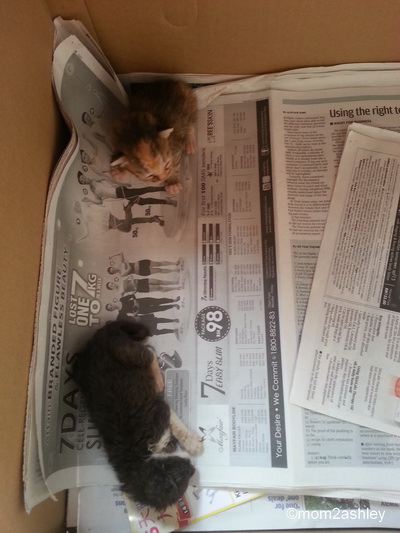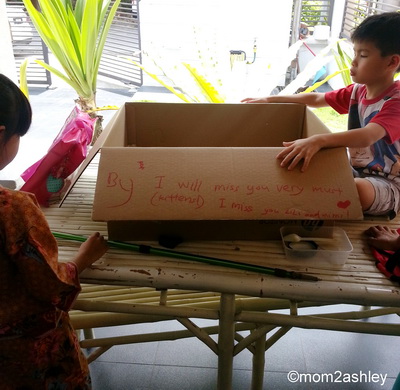 The next morning, the kids' prepared for the kittens' departure.  As it was love at first sight for them, they couldn't deal with parting with the kittens and at first, Ashley cried during the car ride to SPCA. They made sure that the kittens were in good hands before leaving SPCA.
Aidan was cool and didn't shed a single tear. Not yet.
But when we left SPCA, Aidan was really quiet. Moments later, we saw him choking back his tears.
I love how a child's love is so pure and unconditional – without any complications.
Don't worry kids. The kittens are in good hands.