Ashley got some removable wall decals as a Christmas present and honestly, we've been so busy with the year end and all and we finally stuck them on their bedroom walls in early January.
So here are some before pictures.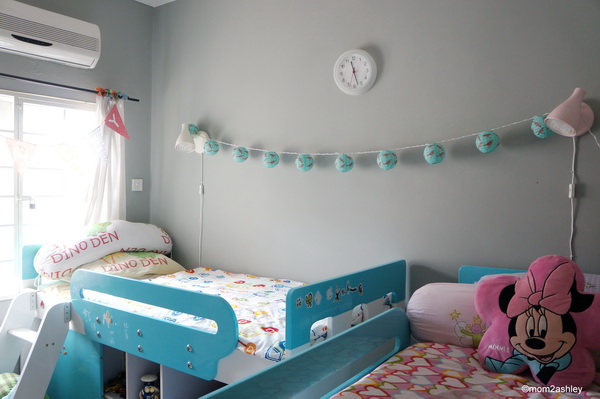 I decided to take down the handmade buntings and left the fairy lights from Typo instead.
So the little missy and her assistant set to work and 30 minutes later…..
.
.
.
.
.
.
.
.
.
.
.
.
.
.
.
.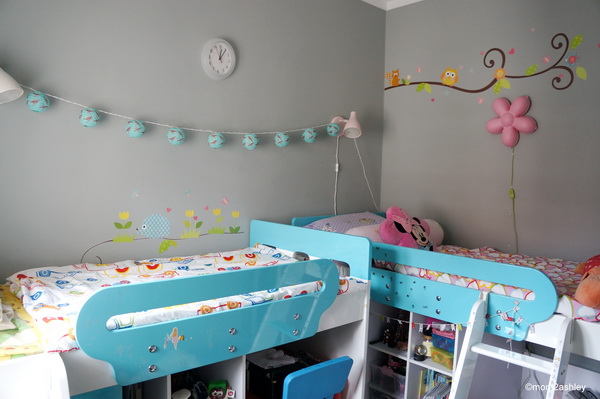 Voila.
We had to improvise the branch on Aidan's side of the wall from leftovers but I think it turned out pretty fine.
The best part about these wall decals is that they are removable and don't leave a stain nor take any paint with them when removed – hence there is plenty of room for mistakes and plenty of opportunities to re-position the stickers 🙂