When I was Ashley's age, my parents used to bring us to Motung Lotung for a picnic & a swim. This place is about 45 minutes from KK city and about 20 mins from my parents' house, tucked neatly inside of Penampang.
It was nice being back there again. To be honest, nothing has changed apart from the fact that there is now an entrance fee to get there and that there are paintings on the boulders which I didn't like – albeit the good intentions of warnings.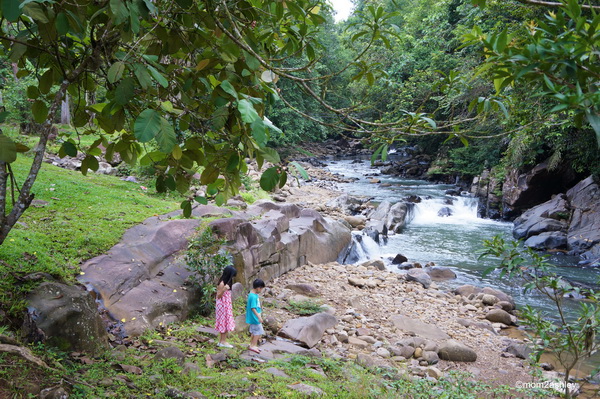 Mind you –  the water is as deep as 20ft and my siblings and I used to jump off the boulders into the river to swim. To come to think of it, it's pretty creepy because we can't see what's in the water.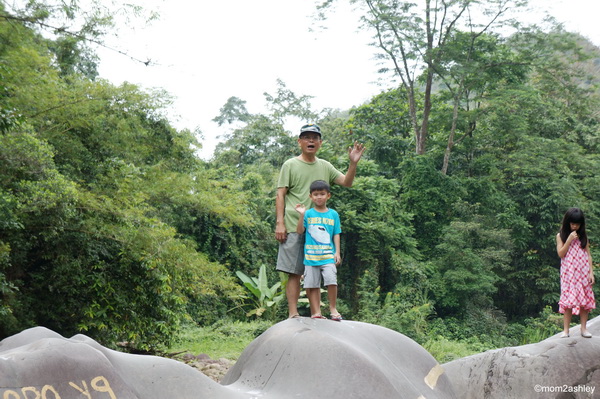 Grandpa and the kids. Ashley's looking into the water…probably wondering how deep it is.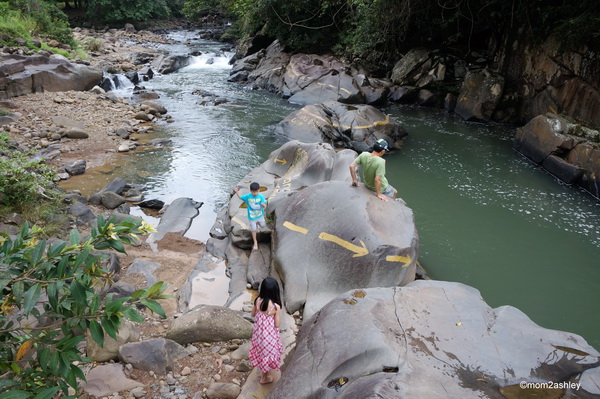 The  kids didn't swim in the river but they had fun walking up and down and around the boulders like an obstacle course.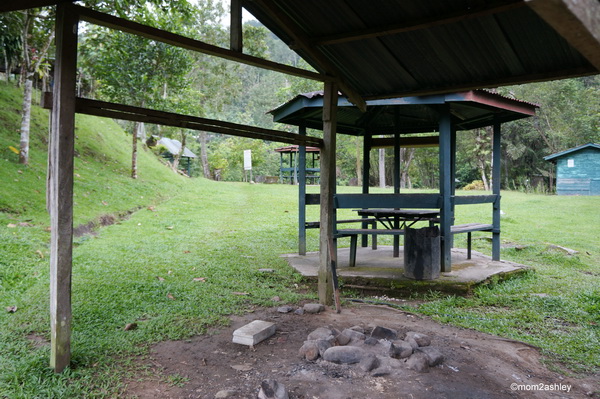 Besides swimming, there are also sheds nearby where you can have a little picnic. As you can tell, the facilities are very basic. There is also a public toilet nearby which actually looks hideous from the outside but if you really have to go, you have to go.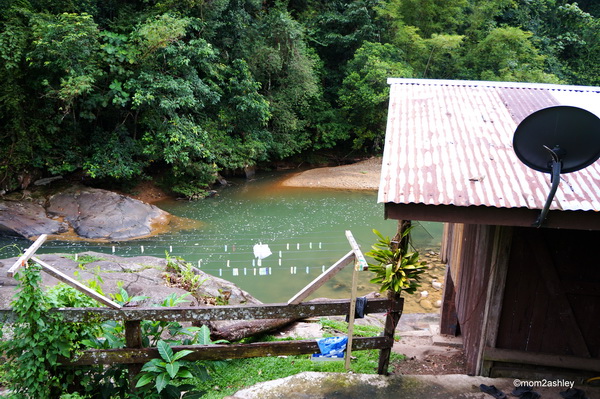 I reckon this house belongs to the caretaker of the place.
One of the locals (in red) explained to us that the place is protected by the Fisheries department and no fishing  is allowed.
I had a picture taken on that very same boulder they were standing on when I was 7 years old. I showed it to the kids when we got home and they were in awe .
On the way back, we stopped by a roadside stall to buy some Tarap and Durian Hutan.
 Ashley donned Grandpa's cowboy hat on the way back. You can only pull off wearing a cowboy hat in Malaysia in KK!!