I blogged about the giveaway contest for Barbie Design & Dress Studio over here.  3 lucky winners have been selected by Barbie.
They are….
*drum roll*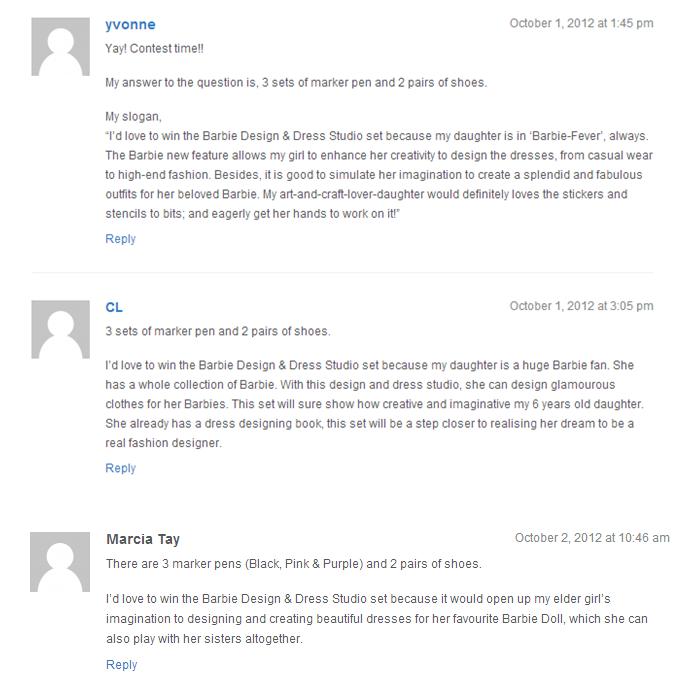 CONGRATULATIONS!
Kindly email your name, contact number and mailing address to winx@gocomm(dot)com(dot)my so that arrangements can be made to deliver your Barbie Design & Dress Studio set to each of you.
To the rest of you who participated in this contest, thank you so much! There will be one last Barbie giveaway contest  in 2 weeks' time so stay tuned and catch the latest updates on my Facebook page!