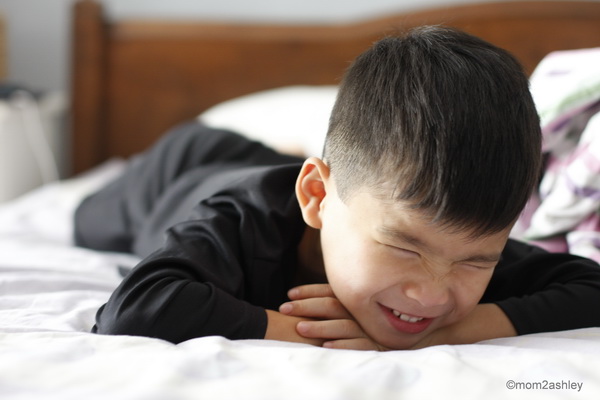 The little one is SMITTEN with an ex-classmate of his who goes by the name of Gaby – Short for Gabrielle. They were in the same class for 9 months before she left the kindy and entered another school.  Before she left, he declared that Gaby was his girlfriend and that they will get married one day Gaby too informed her mom that she will get married to Aidan and that she wants both her parents and us to sit at the main table with the her and Aidan  during their wedding reception.
Can.You.Beat.That? Kids these days…..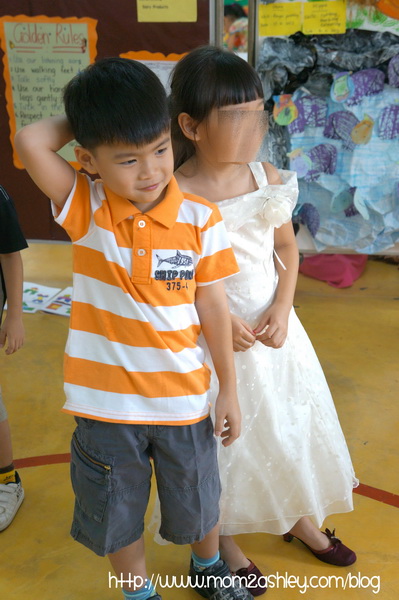 22 June 2012 – Here's a picture of the both of them taken during the Father's Day celebration at kindy….
As brazen as they are about their declaration of puppy love towards one another to third parties, when they are together though, Aidan cannot and will not look her in the eyes. He is way too shy to look at her!
Once, when we were out, Aidan suddenly  stopped in his tracks and stared into a bush without saying a word – his feet rooted to the ground. Little did we know that he saw Gaby from afar  and was too shy to approach her.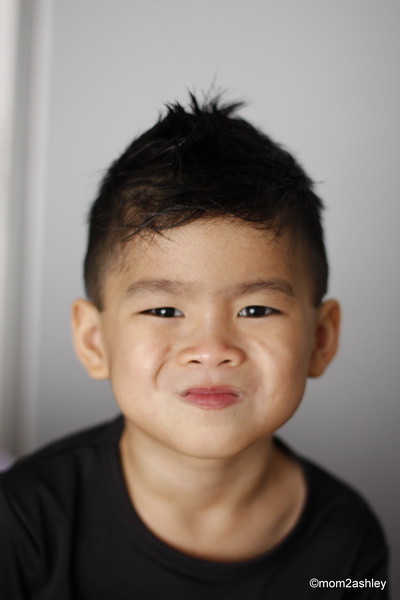 This boy is a loyal one I tell you…..
It'd be very interesting if the 2 of them actually get married 25 years from now….