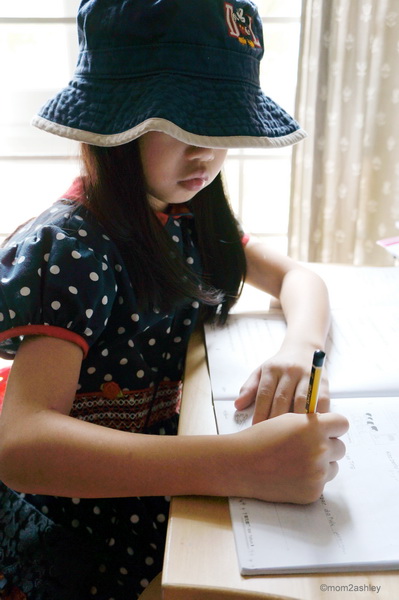 It's the time of the year. Year end exams have started! I've ranted before on my Facebook page that doing revision with Ashley is as though she is doing me a favor and to me, that is so wrong. To cut the long story short, I gave her a piece of my mind on Sunday, she cried for 30 minutes and the next day, she was like an angel with a totally different disposition to learn! Before that, getting her to do her homework and revision were synonymous to pulling out her teeth (and mine!).
I admit that I can't help her at all where subjects in Mandarin is concerned and that's where I rely totally on her tutor to prepare her for her exams. I do however revise BM and English with her – to the best of my abilities.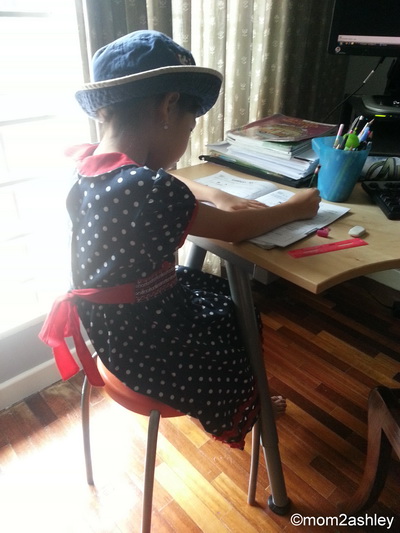 The day after I gave her a piece of my mind, she sat next to me and did her revision from morning till mid afternoon with me – with breaks in between.
My job as a parent is to prepare her for her exams as best I can and  ensure that she does her best.
When I picked her up from school on the first day of her exam, she quickly informed me that she will not score 100% for her Mandarin but she assured me that she did her best.
That's good enough for me.
I don't expect her to get 100%.
I only expect that she does her very best.
It's tough being a parent.