We celebrated my dearest mom's birthday over lunch at Old China Cafe 2 weeks ago. Old China Cafe is located at Jalan Balai Polis, parallel to Jln Tun HS Lee. It's tucked in between a row of old shops and from the outside, it looks like an unassuming restaurant with vintage swinging bar doors are the entrance but serves very good Nyonya food. The moment we stepped into the cafe, it was as though we were transported  to the 1930s. The place was furnished  with vintage furniture  and old photos – all of which undoubtedly piqued my interest. Thank God I brought my handy Sony Nex5n camera because i couldn't help snapping away. You can tell that the restaurant comes highly recommended among  tourist because 40% of the customers were tourists.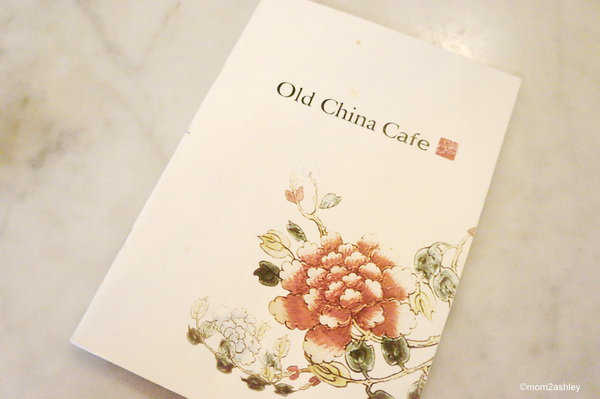 Check out that GE fridge. I don't think it's functioning now but it blends with the rest of the furniture. And look at the clocks? My grandparents used to have one of those in the house.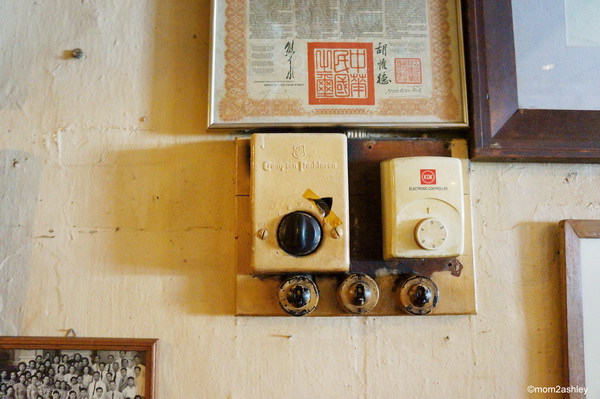 Mom and Dad checking out the photos on the wall.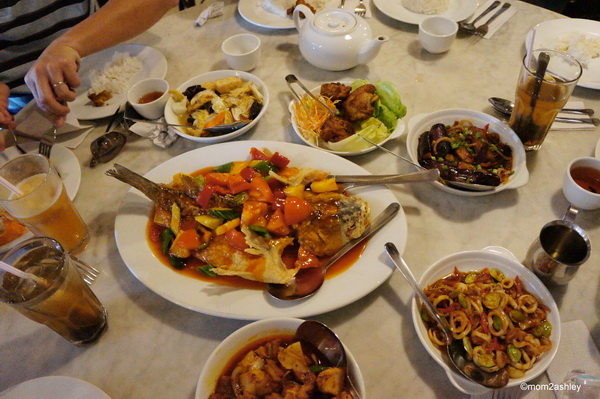 Food! Glorious Food!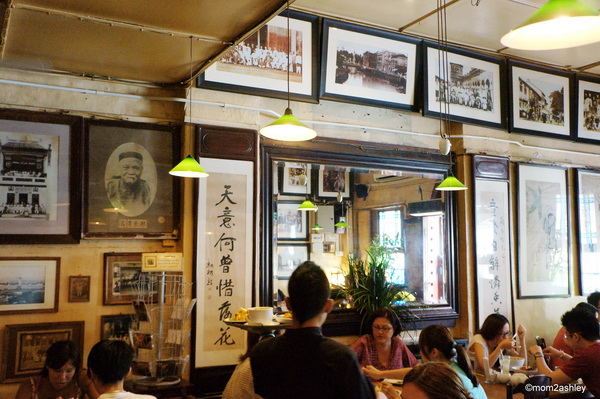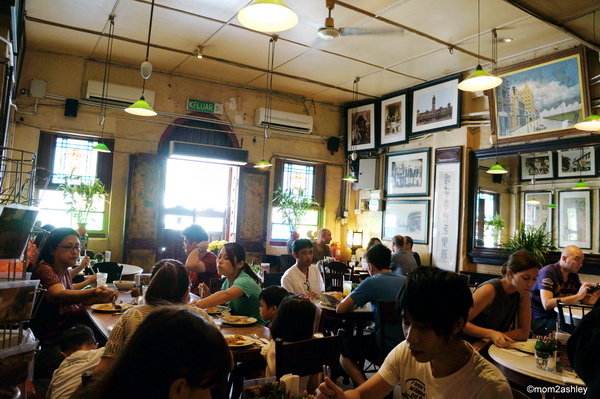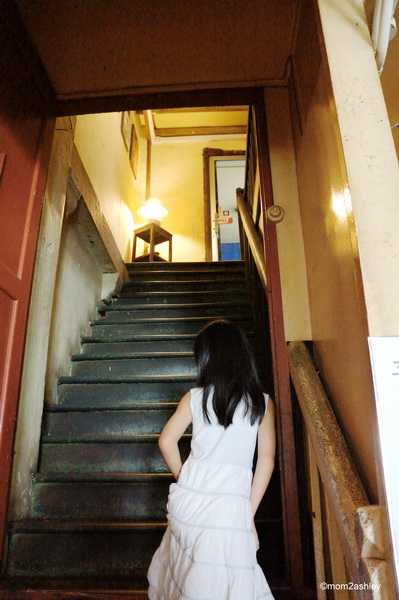 The kids' liked to hang out at the stairs. There is apparently a gallery on the second floor but we didn't get a chance to have a look.
Bubur Cha Cha – it tasted absolutely divine and as always, whatever that taste good is always so sinful. This one was packed with santan. So yummy!
The price was reasonable.  We ordered 8 dishes, drink sand dessert (6 adults, 3 kids)  and the bill came out to be about RM200+.
Old China Cafe
No 11 Jalan Balai Polis
50000 Kuala Lumpur
Tel : +603-2072 5915
website : http://www.oldchinacafe.com.my
After lunch, we took a stroll to Petaling Street. No matter how dodgy the surrounding areas are, I love to soak in the sights of this part of town.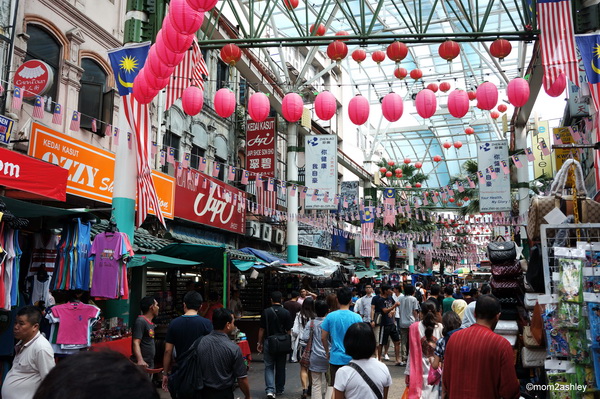 Petaling Street!