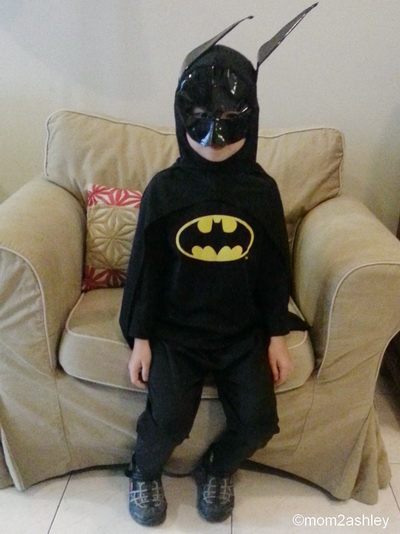 The lil dude went to school as Batman – complete with his mask and cape. The mask was a bit comfortable but he was a real trooper!
If you're planning for a last minute Halloween party, here are some ideas. Please note that ideas below are not mine.
Simple Halloween Kids' Craft : Paper Plate Bat, Pumpkin and Frankenstein  by Simple As That.
Photo credit : Simple As That
Here are some really simple crafts which you and your kids can make. There's just something extra special about things that are DIYed. Head on over to Simple As That on instructions on how you can come out with these lovely Halloween decorations.
Free Printable Halloween Masks from MrPrintables.com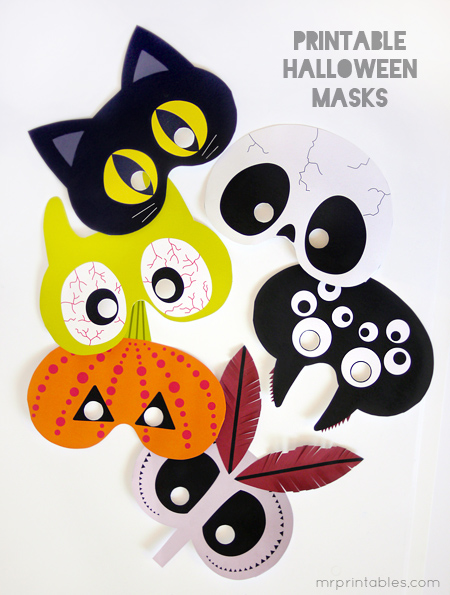 Photo credit : MrPrintables.com
Complete the look with these masks. They are free. All you need are :
– heavy weight stock paper
– scissors
– craft knife
– glue
– string or rubber bands
For instructions, head on over to MrPrintables.com
Halloween Buntings
Photo credit : Craft Buds
Now you can't have a party without buntings can you? Here are some free printable buntings for Halloween from Craft Buds.  All you need is paper , string, a pair of scissors and a printer and you're good to go. Get the free printables here.
And NO, I am not done with buntings yet. Here are some more lovely buntings…
Bat Buntings by Simple As That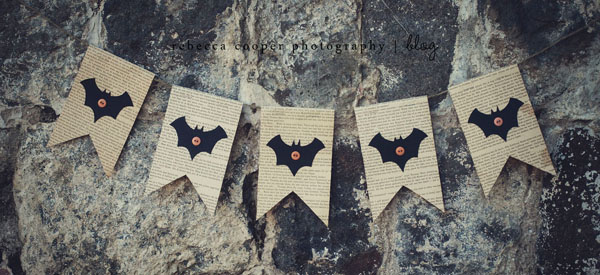 Photo credit : Simple As That
Aren't they just lovely? You can get the instructions here.
DIY Pumpkin Bunting – Also by Simple As That.
Photo credit : Simple As That
You can find the instructions on how to make this gorgeous Pumpkin from here.
Halloween Brains In a Jar Free Printables by Living Locurto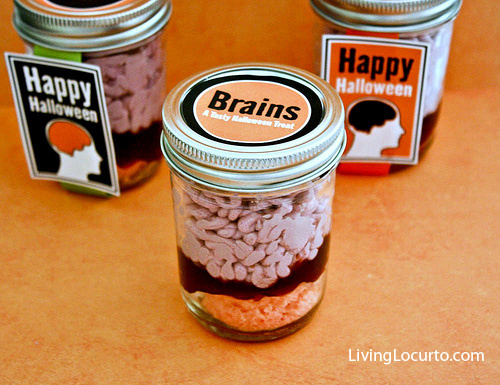 Photo credit : Living Locurto
Now if you have abit more time on your hands..here's some inspiration…
Witch Legs anyone?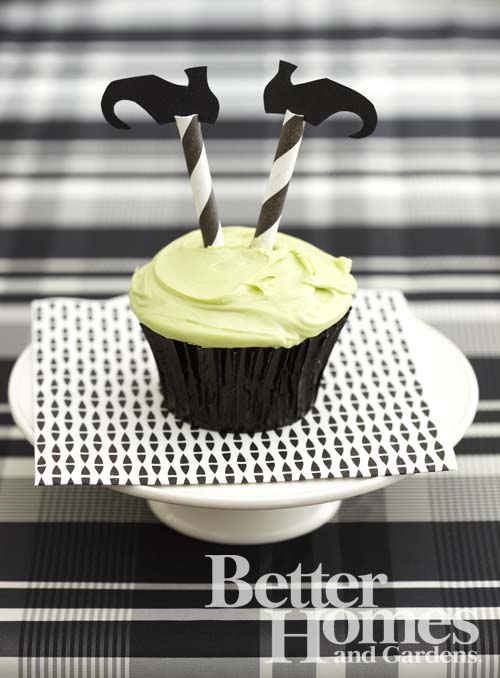 Photo credit : Urban Comfort
Halloween Treat Bags by Raspberry Ruffles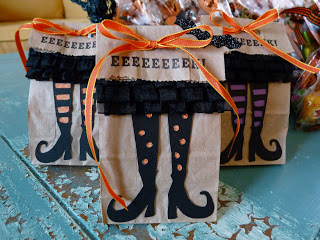 Photo credit : Raspberry Ruffles
There's just something about a witch which tickles my fancy –  the black pointy hat, the pointy shoes…
Happy Halloween everyone!