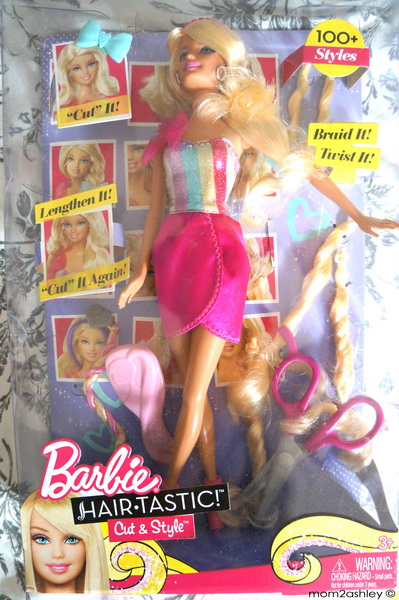 It's a giveaway contest time again and do note that this is the LAST Barbie giveaway contest ya!
I blogged about Barbie Hairtastic Cut & Style here and here.
Here is how you can enter the giveaway contest :
1. This contest is open to mom2ashley's readers located in Malaysia only due to logistic reasons.
2. Answer the following questions and complete the slogan in the comment section of THIS post.
Question : How many hair extensions are included in this set? Hint : Refer to this post for the answer.
Slogan : I'd love to win the Barbie Hairtatsic Cut & Style set because…….
3. The giveaway contest starts on Monday, 22 Oct 2012, 8:00am (GMT+8)  and ends on Friday,  26 Oct 2012, 5:00pm (GMT+8)
4. Three (3) lucky winners will be selected by Barbie and will be announced on this blog and in mom2ashley's Facebook page on the week of 29th Oct 2012.
5. Please ensure that you leave your email address when you place your answers in the comment section below so that we are able to contact you should you be selected as one of the lucky winners.
Good luck!