Ever since I started shopping at Cotton On, I haven't been able to resist getting my hands on many things. One of them were the paper lanterns. They were a bit pricey – RM59 for 10 paper lanterns. So I procrastinated for about 2 weeks and finally bought it from the shop instead!
This is a picture of the kids' room before the paper lanterns were put up. I love buntings and couldn't bear to part with the ones I made for Ashley's birthday party so I decorated their room with them instead.
This is a picture of their room after I put up the paper lanterns. I removed a row of washi buntings but left 2 rows of paper buntings up there. I like it too much to remove them and the kids wanted them to be up there along with the paper lanterns too 🙂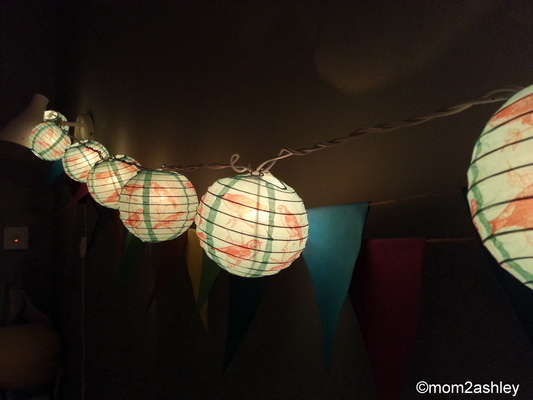 I initially wanted to get a different design but Aidan INSISTED on getting this one with the birds. So ok la….it's their room after all 🙂 The lanterns do give the room a dreamy effect, don't you think so?