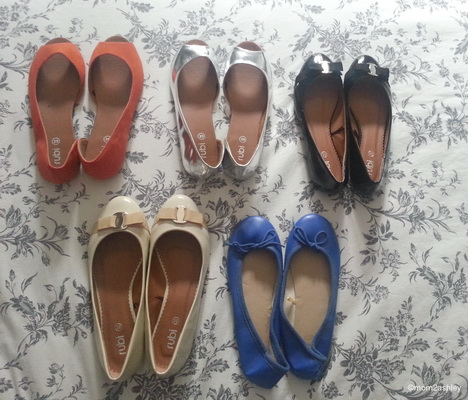 One cannot have too many pairs of flats!
These were going for RM15 per pair at Cotton On. Ok so the Black and Nude pair of flats look like Ferragamo knock offs but who cares? For RM 15 per pair,  don't expect the shoes to last a lifetime  but I'm sure I'll  be putting them to good use 🙂
Some asked if they were comfy or not.
They are, of course not as comfortable as my Cole Haan flats (with Nike Air mind you) but for RM15 per pair, they are comfortable enough to not give you blisters. You definitely get the best bang for the buck at their online sale (with free shipping promo!)