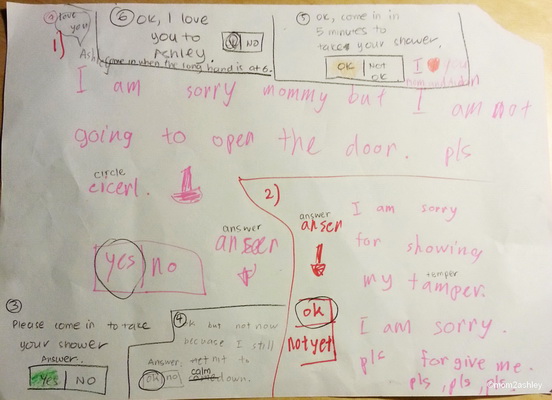 1, 2, 4 , 7 were written by Ashley
The rest were by me.
There's no doubt that she tests my patience every.single.day.  I need to remind myself to take a moment to breathe before barking out responses that I would regret.
I forgot what I scolded her about that day when she wrote this to me and slipped it under my bedroom door. After awhile, Aidan was our messenger boy, shuffling between 2 rooms to pass us the notes.