To those of you who participated in the Barbie Flower n Flutter Fairy Giveaway Contest, thank you so much for your time.
The 3 winners of the giveaway contest are :
1. Cheng Mei Leng
2. WM Yeoh
3. Babysmooches
Below are responses to the giveaway contest ….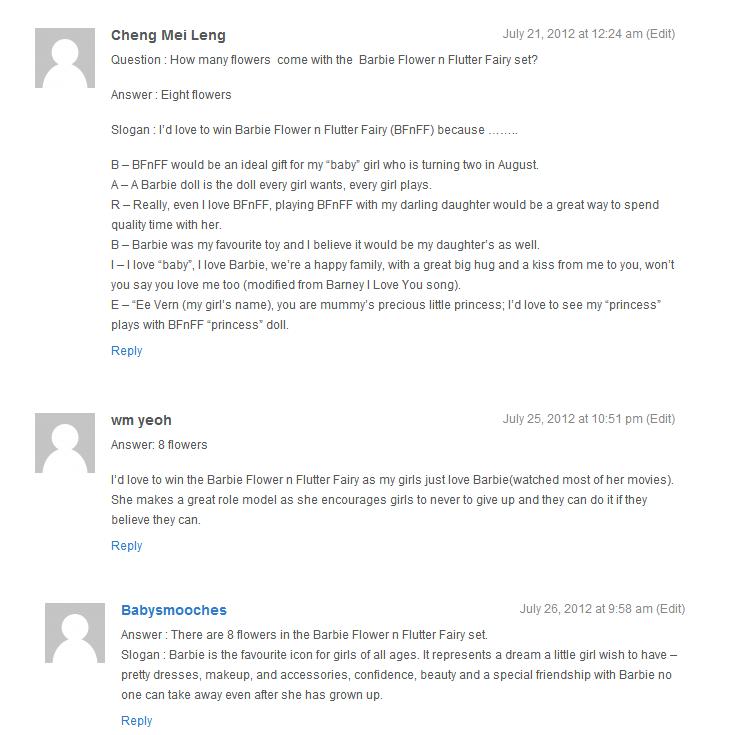 Congratulations to the winners! Kindly email your name, contact number and mailing address to winx@gocomm.com.my so that arrangements can be made for the delivery of your prizes.
Stay tuned for the next giveaway contest (Barbie Fashion Combo Holiday) coming up next week.