I've always wanted to check out the Kenanga Wholesale City (KWC) mall at KL so last weekend, we   I dragged the whole family decided to check out the mall.  For those of you who have never heard of KWC, it is Malaysia's one-stop fashion wholesale shopping mall.  Some said that  it is comparable to Platinum Mall at Bangkok.
Sorry, I beg to differ!
Women's Fashion
I saw mostly apparel imported from Korea. I don't particularly like Korean fashion because they are generally meant for petite, skinny women. Although there are lots of shops selling Korean apparel at Platinum Mall, Bangkok, somehow, they look better there compared to KWC.
I did see some shops selling traditional wear (Baju Melayu) but I am not able to comment on it.
Men's Fashion
The only shops that we stumbled upon were shops selling street wear imported from Thailand. Nothing great. But the hubs did get some t-shirts from there. The sales person claimed that the Batman t-shirt (refer to picture below) was an original one but when we got home and checked the label out in greater  detail (yea, we should have checked it at the shop itself!), it  was stated on the label that the t-shirt was from Platinum Mall, Bangkok.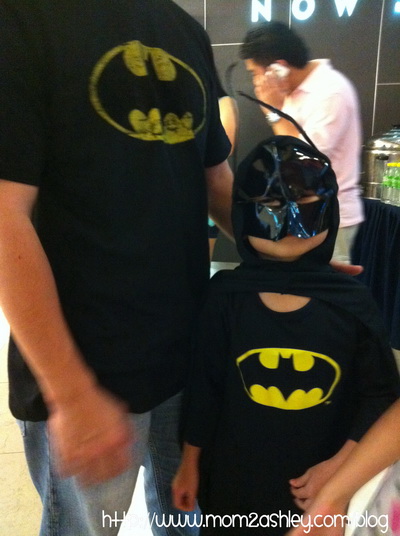 Annnnyway……no harm done. For RM30, the quality of the Batman t-shirt worn by Hubs was reasonably good. He purposely got it so that he could synchronize his outfit with Aidan for our movie (Dark Knight Rises) outing that night.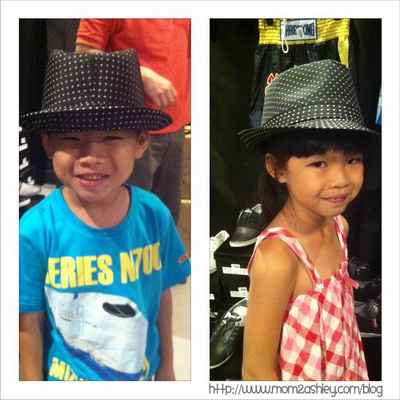 There were some cool hats too but we didn't get any. The kids however were quite amused by them hats.
Children's Fashion
Most of the children's stuff we saw were imported from China. And mind you, they weren't cheap either. But suckered we were….we got a dress from one of the shops for Ashley. *sigh*
We didn't manage to go to each floor because the shops were selling mostly the same stuff.
It may be a wholesale haven for wholesalers but as a retail customer? Nah…I won't go back there again.
Is KWC better than Platinum Mall?  Definitely not.