In this day and age, kids are more and more dependent on gadgets. My kids get to use the iPad on weekends (for a limited time only) only after they have earned their rights to use it on week days.
If you don't want to give them an option to use any gadgets at all (which is a wise choice by the way), consider taking them on adventures with Buddy and Vernon. It's a perfect way to spend quality time with them plus both you and your kid(s) will have fun!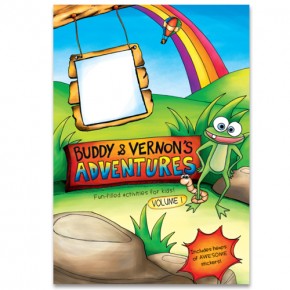 The book contains 10 adventures with step by step instructions on what to do. They are interactive, simple and very doable with the things you have at home. There are places to put photos of the adventures  so that you will remember each precious moments you had with your kid(s). At the completion of each adventure, stickers are provided in the book so that you can reward your child/children with stickers. Hence this teaches the kids the value of finishing something they have started.  It's a very neat idea if you ask me. This book actually reminds me of  the days when I was a Brownie where we were rewarded after the completion of each task.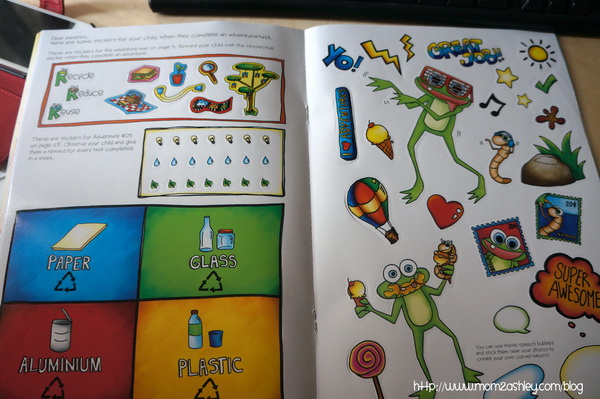 These are the stickers that were provided with the book.
The kids and I went on a couple of adventures with Buddy & Vernon. Here's what we did for adventure # 9 – Invent-A-Phone.
Here is a video of our adventure…
If you'd like to purchase this book, you may do  so online or from any MPH outlets nationwide.
For more information …
1. Visit http://www.risio.co
2. Go to Risio's Facebook page and Buddy and Vernon's Facebook page  and 'like' them.
Watch out for more of Ashley and Aidan's adventures with Buddy and Vernon and also a giveaway contest!