When the kids run out of things to do at home, they'd whip out the picnic mat, drag the box of masak-masak toys  and a couple more props out onto the garage and have  a picnic.
The gross part is that they play with Sydney's food!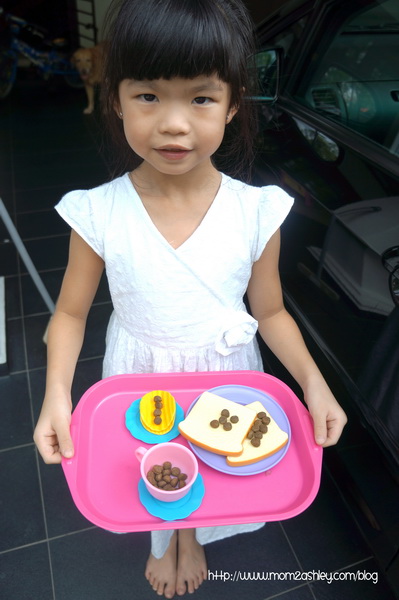 Care for some dog food?
In case you don't know who Sydney is….
She's our labrador retriever.
9 years old. (63 dog years old?)