Here's something I came across at Simple As That blog and had to share!!!!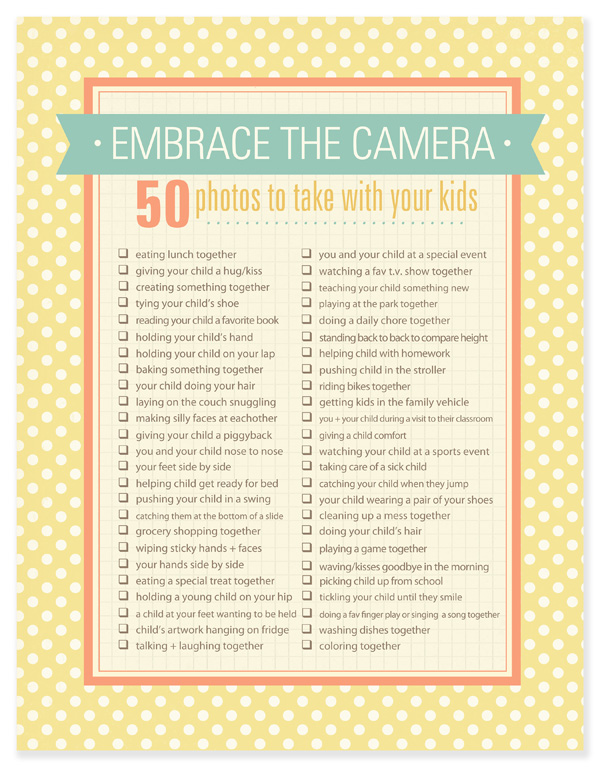 Photo source : Simple As That
I love this checklist!
It serves as a reminder to all of us to snap the ordinary yet special and priceless moments  with our kids. However, I am always the one behind the camera and don't always end up in the photos!  Does that happen to you too? Get your partner/other half to help you out on this too! If all else fails….bring out that tripod!!
You can download the checklist from here.
Thanks Rebecca for sharing this.