I'll let you in on what my secret obsession is….. I've been stalking 6pm.com and other international online shopping sites (who do not ship directly to Malaysia) on good deals and when the I felt like I've struck gold,  I'll shoot Kulshopper  (personal shopper) an email to get a quotation on how much the product(s) I am interested in will cost  – including shipping charges, taxes and service charge.
What are personal shoppers? Well as you know, if you're in Malaysia and would like to shop at U.S. websites, majority of these websites do not ship to a Malaysian address. That's where the personal shoppers come in. They would take your order, give you a quotation based on the price of the product, include shipping charges right up to your doorstep + taxes + service charge. How it works is that these personal shoppers will have a U.S address given by their freight forwarder service provider to which they subscribe to. Once the items reach their U.S. address, the freight forwarder will ship the items to the personal shoppers in Malaysia and they in turn will ship the items to your doorstep. So you don't have to worry about liasing with the merchant and the freight forwarder. You just sit plump and wait for your items to arrive at your doorsteps 🙂
Now many would ask why I shop with a personal shopper instead of signing up with a freight forwarding service provider like vpost/HopShopGo/Vshub/Borderlinx/Comgateway and so on. I've done my research and trust me – there are complaints for each and every one of these freight forwarders on the internet – Parcels go missing, freebies within the parcels mysteriously disappear and I decided against signing up with any of these freight forwarders and instead  let the personal shoppers shoulder the risks and hassle. Yea, I may pay a bbbbit more but I'll have peace of mind that my goods will arrive safely at my doorstep.
For clothing, shoes and handbags, I shop with Kulshopper. They are reputable, known for their excellent customer service (and I can surely vouch for that!). You can check them out at their Facebook page and Lowyat forum thread.
For beauty products ( i.e makeup & other facial products) – I shop with Sgdrugstore.  Click here to go to their Lowyat forum thread. I bought most of my beauty products from Sgdrugstore and I WILL go back there again if I have to. They are prompt in their responses and very professional.
I have encountered a personal shopper who's presence is mainly in Facebook  and who is not fond of following through with her emails. She'd respond once or twice and then no matter how often I emailed her on the same topic, she never replied. I bumped her on her Facebook page and she responded on her Facebook wall  (prolly cause all her 'fans' could monitor her replies) that she DID see my email. That's it. Did she ever come back with a reply on my query? No. Yes I know, she may be doing this personal shopper thingy as a part-time thing but part-time or not, you gotta respond to emails even if it means dropping a line to acknowledge the customer's email and inform him/her that you will get back to him/her in x days. If you want your business to succeed, one of the fundamentals is customer service.  And that is why I like Kulshopper and Sgdrugstore.
Here are some pointers you should consider when choosing a personal shopper :
1. Choose an Experienced Personal Shopper
Make sure that they have been in the business for at LEAST more than a year or two. Chances are that they are know what they are doing better than the newbies. But if you decide on going with the newbies, well, good luck! Someone has to give them a chance right?  These personal shoppers usually have a presence in Lowyat forums so check out their threads and customer feedback and you will be able to get a sense of how your end to end  online shopping experience will be  like with them.
2. Make Sure that There's a Proper System to Order and Trace Your Orders
The thing with these personal shoppers is is that  you'd have to pay upfront before they proceed to place your order online. Some personal shoppers may accept deposits. Now if I am going to pay for the items upfront, I'd want to be able to know when the personal shopper will place the order and what the ETA of the item is. YES YES…they may state in their T&Cs that it would usually take x weeks to arrive in Malaysia. Sgdrugstore has a very organized system whereby they post all the spree-ers'  names and orders categorized by batch number in his Lowyat forum thread. That way, their customers will know which batch their orders are in and the status of each batch – whether the orders have been placed, in transit, arrived in Malaysia etc.
3. Check Out Review of Personal Shoppers in Malaysia
Always google the personal shoppers for reviews by their customers. I did my own research before I started placing my orders confidently with them. Kulshopper went the extra mile by sending one of 2 of the items I ordered from them to me first instead of waiting for both items to arrive before sending both items together to me. They even  added a personal touch by including a handwritten note in my packages. Similarly, Sgdrugstore have included freebies into my packages on several occassions. What a pleasant surprise to receive something unexpected.
Kulshopper also  recently demonstrated what true customer service really is. I bought a pair of Nine West PeggyFo wedges recently from 6pm.com via Kulshopper.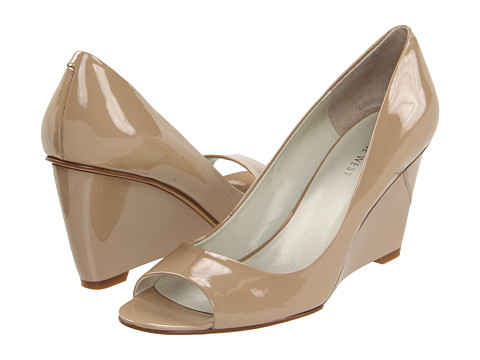 Source : 6pm.com
When my shoes arrived, I tried them on and found a defect. I took pictures, dropped Kulshopper an email – not expecting any refund whatsoever but was hoping that they'd be able to make an exchange for me somehow. Honestly, I was not hopeful at all because 6pm.com only excepts returns within 30days (if I am not mistaken) of the date of purchase but by the time I got my shoes, it was more than 30 days. Kulshopper emailed them and appealed to them and finally managed to get a FULL refund for me. Now THAT is what I call personalized customer service and commitment! I know many who won't even  bat an eyelash and give a rat's ass about it.
If you have other experiences with personal shoppers or freight forwarders, I'd love to hear from you.
P/S  I wasn't paid to write this post. Just sayin'.