Our new Filipino maid will be joining us next week. God Bless Us All! Today, we did a round of spring cleaning.  Our house literally looked like a bomb site this afternoon.  We cleared all the junk that's in the maid's room and made way for a new sofa bed.  Earlier this evening, we bought a single sofa bed from Ikea from the Lycksele range.
Why sofa bed?
Because the room is not exactly generous with space. A full-time single bed in there plus a wall rack and a cupboard will only give an L-shape walkway of  about 3 feet wide (or maybe less..) So we had to go with a single sofa bed option instead so that it can be folded up during the day to make way for the ironing chores.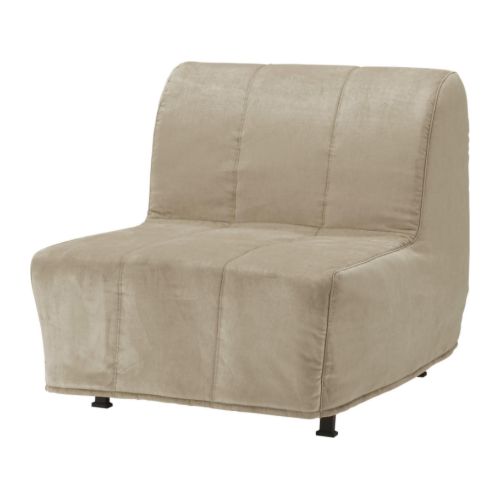 Source : Ikea.
And while we were looking around at the sofa beds at Ikea, the Lil Missy was grumpy and moody (and oblivious to her surroundings) because the Ikea Playground weren't accepting anymore kids  at the time we enquired.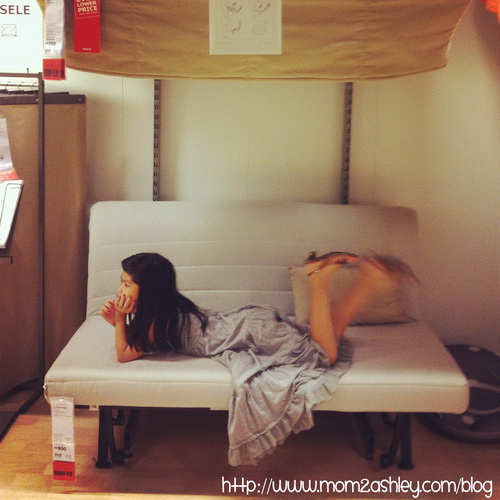 And while this was happening, Aidan was jumping from sofa to sofa like Superman – only thing was that he was wearing his Batman outfit instead.
@_@
So…
Sofa Bed…checked!
Chores timetable ….checked!
Clear cupboard in maid's room….checked!
Label containers…..To Do!
Put up cork board in maid's room ….To Do!
Buy Pillow ….To Do!
Wash linens and blanket…To Do!
Hang mirror on wall…To Do!
Tomorrow will be a busy Sunday for us!
Have a good one!