I missed last week's entry for Friday Finds. Hope this one will make up for it 🙂 These are my latest pins.
1. DIY – Party Tutorials by Ruffles and Stuff
Source : Ruffles and Stuff
Disney threw a birthday party of her daughter, Paige and hand made all the decorations herself! What a wonder woman she is and with such a big heart to share her party tutorials with the rest of the world! Click here to get straight to the party tutorials.
2. Free Printables for Kids from Mr Printables
Go to Mr Printables for free printables for any occasion – be it a birthday party or for a learning resource. When I found this site, I felt as though I had struck GOLD!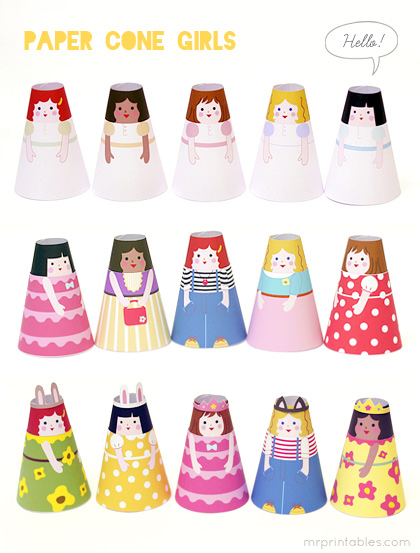 Download the Paper Cone Girls by Mr Printables here.
Making Paper Fans by Mr Printables. Download the free printables and check out the tutorial here.
Download the free party stripy hats printables and check out the tutorial here.
 Now did that get you all excited?
3. DIY – Free Mother's Day Card and Envelope Printables by That's Happy.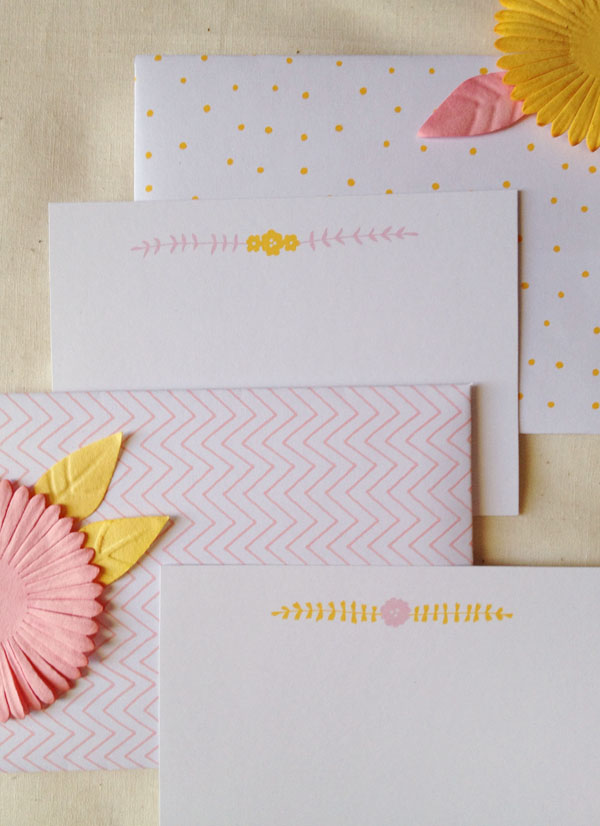 Source : That's Happy
Now hold your horses. I know Mother's Day is over (perhaps not in other parts of the world???) but whether it's Mother's Day or not, these card and envelope printables are just GORGEOUS!
To download, click here.
4. DIY – Free June Calendar Printable by Creature Comforts
Source : Creature Comforts
Ez (prounouced as Ez-Zee)  produces a calendar printable for each month of the year. Just print it on a heavy-weight paper. When the month is through, cut out the decorative design and it can be used as a post card or mini art print. What a splendid idea! You can download the June calendar printable from here.
5. Kite Bow Organizer Tutorial by Ruffles and Stuff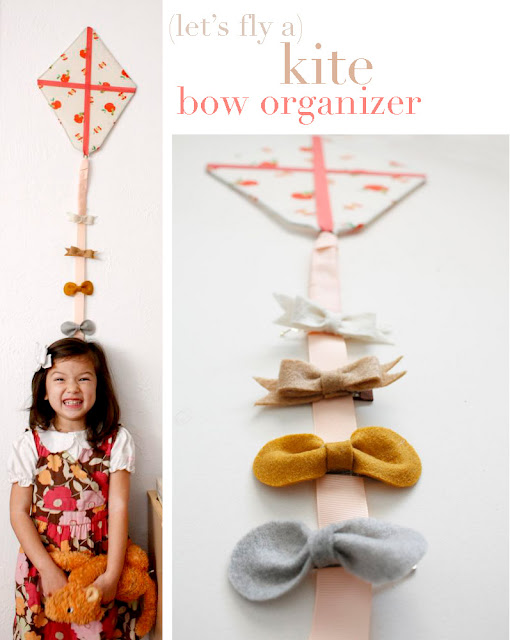 Source : Ruffles and Stuff
I don't know about you but I dump all of Ashley's hair clips into an Ikea container. Period. Nothing fancy but accomplished the main objective that is to have all the clips kept in one place. Finding the clips in pairs is another problem altogether. Disney came up with an excellent way of organizing all those hair clips! It not only makes the little girl's room pretty but also makes it easy to locate the clips instead of scrambling through a box of clips. Check out the tutorial here.
6. DIY Winter Vases using Stylish Socks by mondocherry.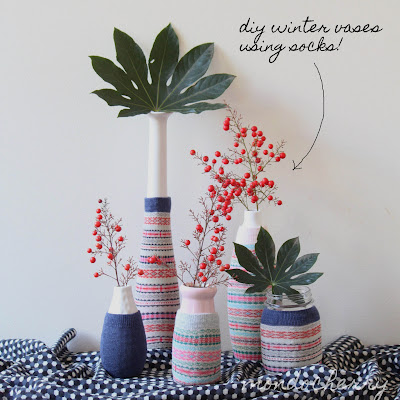 Source : mondocherry
Who would've thought of using stylish socks to spice up flower vases? Well the mondocherry girls did! Read all about it here.
That's all from me for now!
Enjoy!