Day 8-10 (4-6 June 2012) were basically spent at home – chilling from a hectic weekend! (Ashley's birthday, Skytrex and iCity). We were supposed to go to the Bird Park, bake cupcakes, make marshmallow pops (yes we actually wrote it down at the start of the school holidays) but that didn't happen at all.
1. Stay at home. Only go out when necessary e.g. if we run out of rice or milk 🙂
2. Do some work prescribed by Tiger Mom.
3.  Do art and crafts – customize a card….
4. If all else fails, paint some egg shells
5. Quietly create some havoc in the guest room so mommy won't notice us when she's working in her room.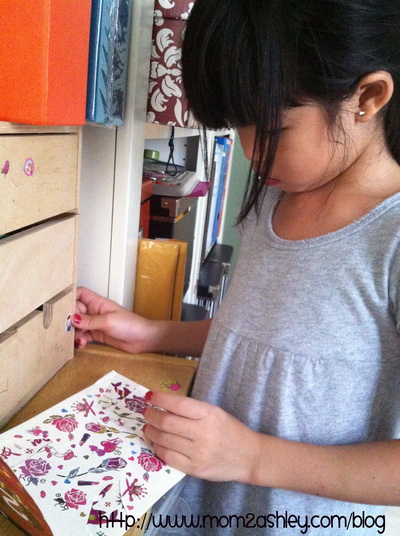 6. Apply fake tattooes on arms and legs.  ( They each had 7 tattoos on their arms and legs! According to Ashley, if one has more than 6 tattoos, then the person can officially be declared a gangster. LOL!)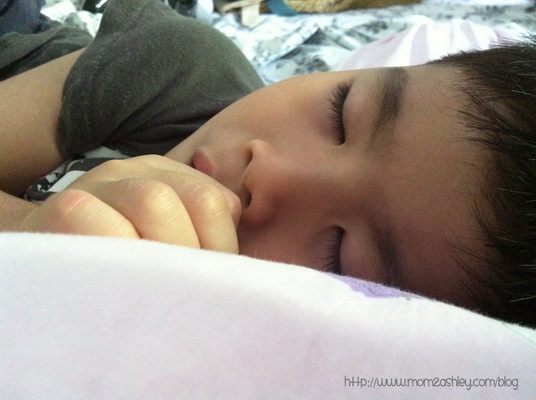 7. Take power naps to recharge (and give mommy some peace while she works)
8. Watch cartoon DVDs – Scooby Doo, Angelina Ballerina, Ben10
9. Watch Pink Panther on YouTube on Mommy's iPad
10. Picnic at the garage so we won't make a mess inside the house.
11. Convince mommy to give a homemade mani-pedi (only for Ashley)
Good times…(albeit damn tiring for me since I am working at home.)