My baby girl turned 7 on 2nd June. We had a simple do at our home. I did the decorations at the very very last minute (as usual). I had everything in my head and only prepared the decor  1.5 hrs before the party started. Am quite the procrastinator these days.
I got the free printables from Ruffled. Aren't they pretty? – except for the number 7  in which I had to write it down.  Oh what the heck.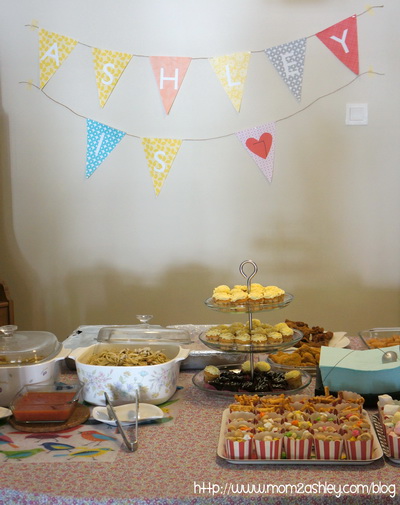 The spread – Garlic & Herb pasta, Aglio Olio, Garlic bread, Chicken Nuggets, Cocktail Sausage, Abrina's cupcakes (of course) and Chocolate Brownies  and loads of junk food.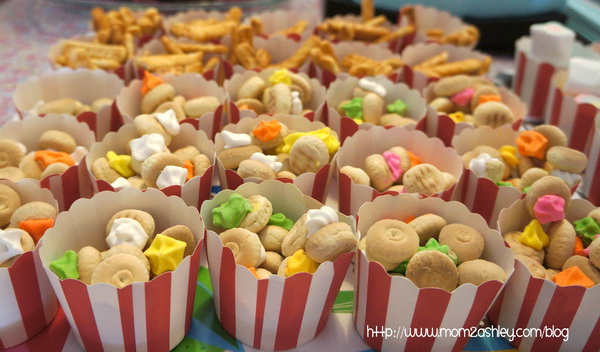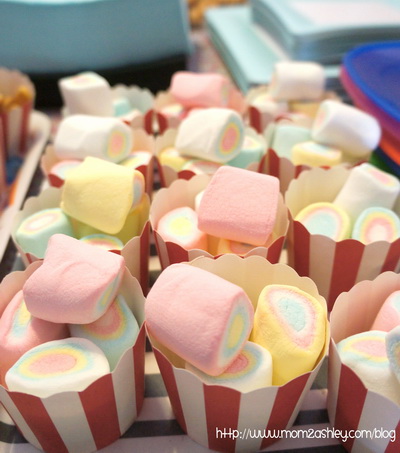 Goodies in cupcake cones. I was supposed to make marshmallow pops but because I was doing everything at the last minute, I didn't have time to make 'em. The cupcake cups are from Bake With Yan. They were RM4+ for a bunch of like 30-40 (or 50 maybe?) cupcake cups.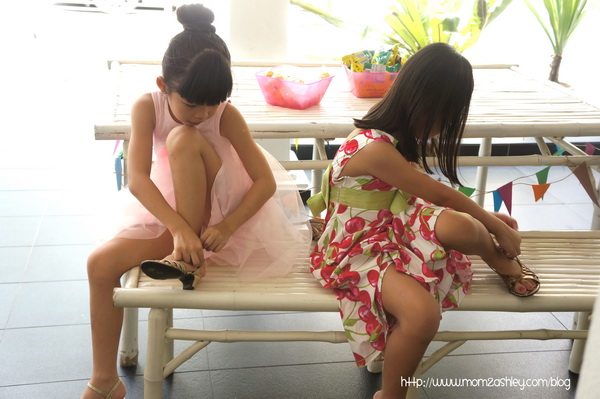 The girls wanted to walk around in high heels! Girls …..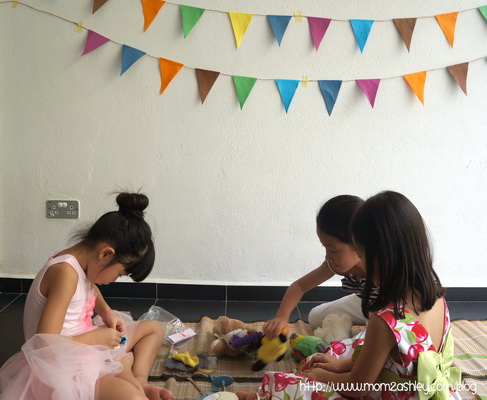 They played with Ashley's Barbie dolls…
The boys were busy in the kids' bedroom – playing with toys, Nintendo and games on the iPad!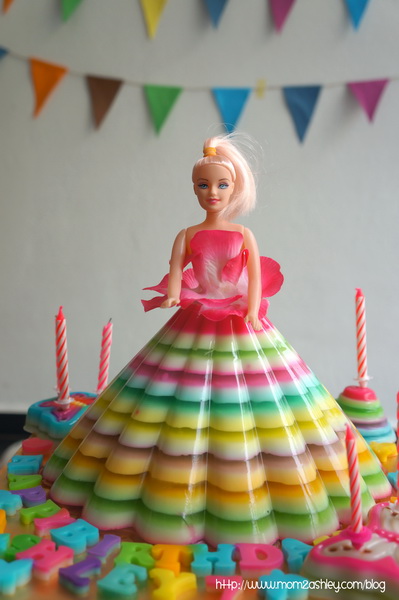 The surprise birthday cake I got for Ashley from Jellycake Michelle. This cost me RM110 only and they deliver right to your doorstep!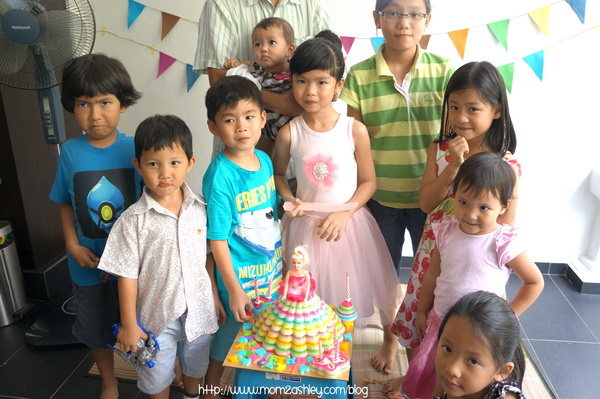 Happy birthday Sweetheart!
At the end of the day, Ashley thanked us for a memorable birthday. Awww! She said it was perfect. She wore the dress that she got Grandpa to buy for her, she played with her friends…that's all she wanted 🙂
Note to self : Never organize another party at home without a maid! I busted my butt off the whole day!