I took the day off on Day 5 (1 June 2012) and brought my parents and the kids out. The first stop was to Publika for brunch. We ate at the food court. I've only been there twice and on both occasions, I had the KinKin Pan Mee.
This is a branch of the KinKin Pan Mee shop at Jalan TAR at KL. Back in the days when my office was located at Jalan Raja Laut, my colleagues and I braved the heat and patronized KinKin Pan Mee at their very humble beginnings when they operated under a tree! Their service sucks cause you have to wait till they come over to you to place an order – after which you'd have to wait for a minimum of 30 mins for your order to arrive – and then gobble everything down in 5 minutes! and at night, the whole lot of us will suffer a really bad tummy ache! And after all that, we still go back to them!
After brunch, the kids took a spin on the carousel. The ride was free with any purchase of RM20 or more in a single receipt in conjunction with  Publika Eurofest from 28 May – 10 June 2012.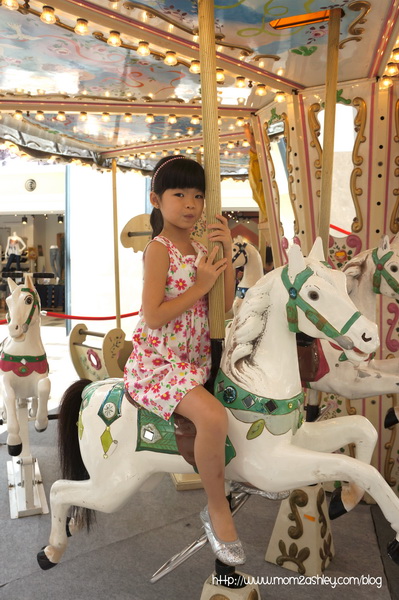 I love carousels!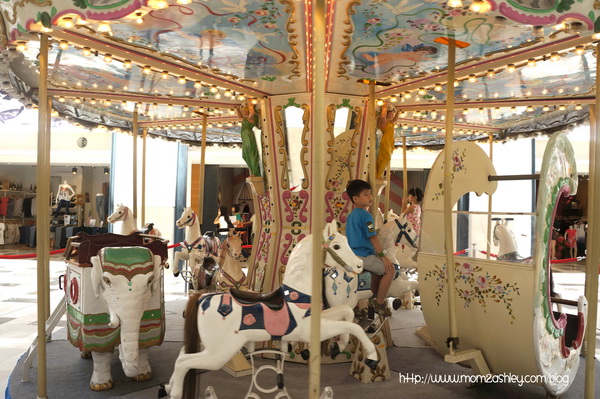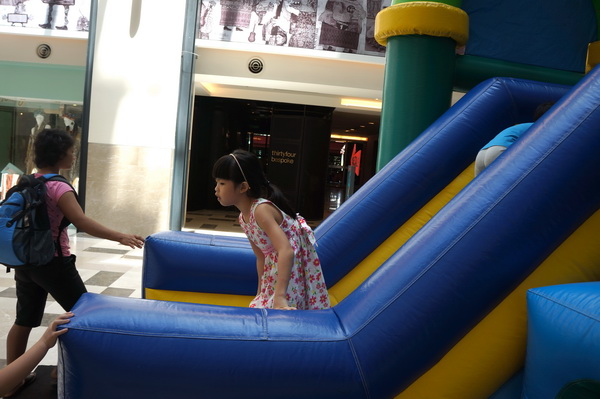 There was also a blown up playground nearby and the kids played there for a bit. (it's free)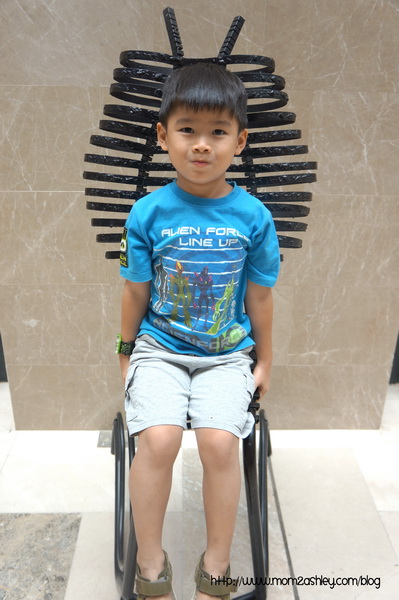 Check out my pharoah! 🙂
After Publika, we decided to check out iCity at Shah Alam. Due to insufficient planning, we arrived at iCity at 3pm – and the theme park only starts at 6pm onwards! The place was literally a dead town when we arrived there.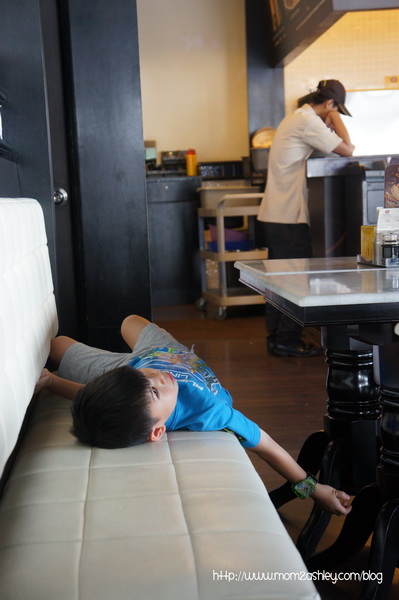 There was an Old Town kopitiam there so we decided to have tea instead.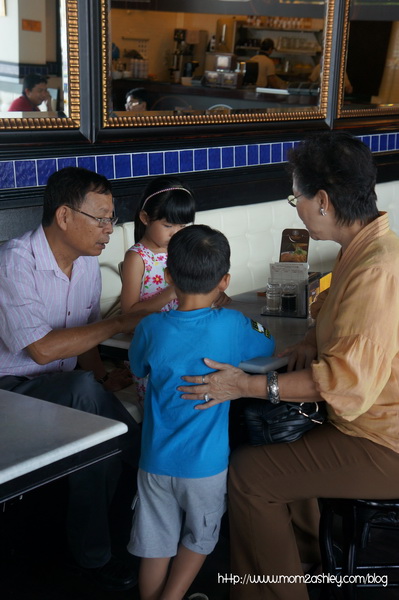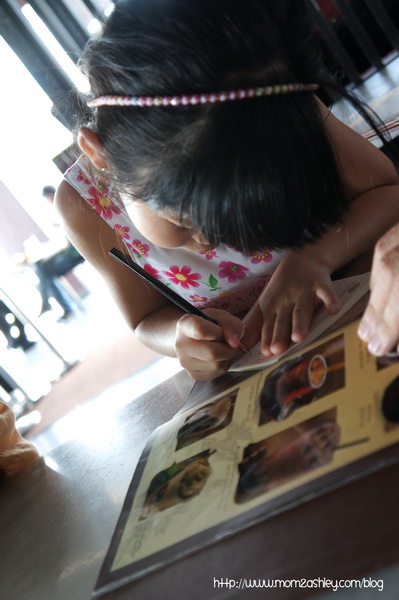 Ashley took down our orders and passed the orders to the waiter. Twas quite a thrill for her.
So did we wait till 6pm? Hell no. We headed out of the place and decided to return another day.
After tea, we  did  some retail therapy. Ashley dragged Grandpa to Cotton On to buy her the Camilla Tulle Dress.  She was the happiest girl who walked out of the shop that day.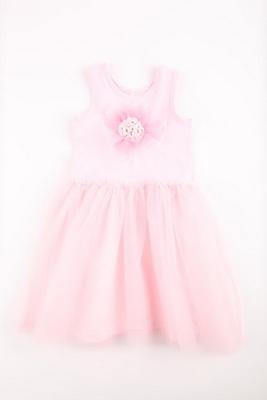 Photo from Cotton On website.
Aidan, on the other hand wasn't satisfied that he didn't get anything and wanted me to buy him a RM60 Superman tee from Cotton On. I wasn't going to pay RM60 for a t-shirt. Call me 'kamsiap' or whatever you wish but I personally think RM60 for a kids' t-shirt is too pricey – especially when you know that they will outgrow it in a few months' time.  I promised him a t-shirt from Uniqlo instead because the last time we went there, we got a Marvel t-shirt for only RM30 and the material was really really good – definitely better than the ones at Cotton On. When we got to Uniqlo, there weren't any more of the Marvel t-shirts and so he chose this t-shirt instead…
We finished the outing with dinner at Sakae Sushi and headed back home.
It was a long day for all of us but it was a day well-spent with loved ones. It really doesn't matter where we go really. What's important is that we were with our loved ones 🙂
Don't you think so?