Honestly, I never heard of washi tapes until Barbara introduced to me. To those  of you who don't know what they are,  washi tapes are synonymous to Japanese masking tapes. They are called washi tapes because they are made of Japanese rice paper and are used for decor or craft purposes. Now, you may already have them in your household but didn't know that they are called washi tapes. They look like this….
 I bought these at Time Bookstore – 10 for RM3.90. Washi tapes that are made of rice paper actually costs more than this but then again. Mine are made of plastic.
Anyway so what did I do with these? If you've read this and this and if you  follow me on Pinterest, you know I love buntings.
Enough said.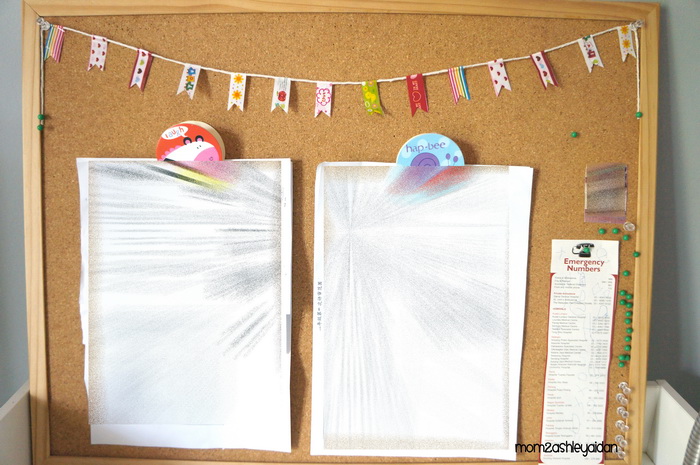 I pimped my noticeboard with buntings…
And I got this idea from one of my pins on Pinterest and decided to pimp up the jam jars I had.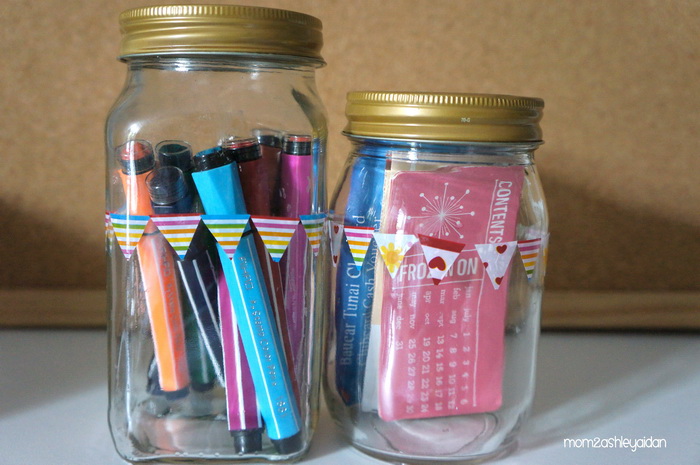 It adds abit more oomph to the jam jars don't you think?
And remember how I left you all with a picture of the kids' room in this post?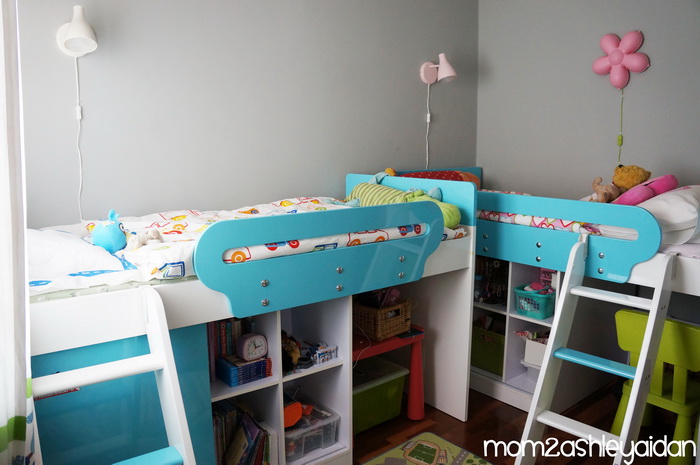 Well, I decided to spice it up a bit and made a bunting for their room as well.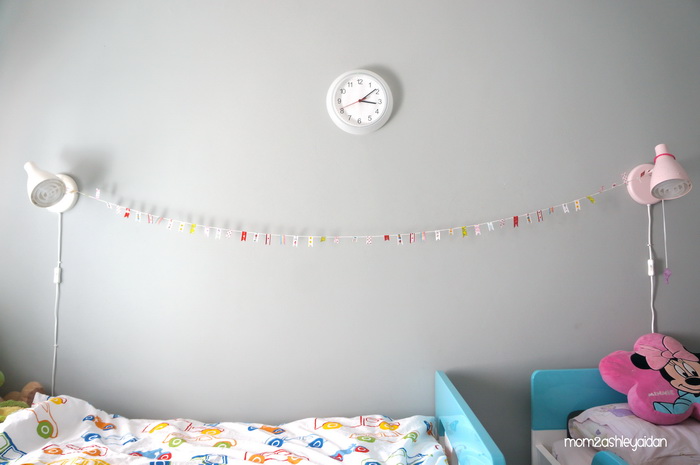 The washi tape buntings look a bit small but they'd do for now.
The kids had a surprise when they came back from school and both of them loved it! yay!
It's been a few weeks since I made the buntings for their room and I still find myself admiring it when I walk into their room everyday.
And for those of you who are too lazy to buy 'em washi tapes and want them in soft copy, Pugly Pixel  are offering free clip art tape strips from here. (P/S I take no credit for this freebie. Credits go to Pugly Pixel)
If you've done something with washi tapes, I'd love to see 'em.