Hubby has an aunt who owns an old school laundry in Kuala Lumpur for the last 30 odd years.  They wash the clothes in washing machines and they line dry the clothes on the roof of their shop. They poured their sweat into the business and it is through their sheer commitment and hard work that had put their son through to medical school in the UK. Today, their son is happily married and is currently residing in the UK. What has become of the laundry shop? Well, they are still in business. His aunt and her hubby is probably in their 80s perhaps? and they have in their employment a Cambodian girl to help them out. 2 weeks ago, we paid them a visit.
Check this out. Organized chaos?
If you see closely, they actually still use the calligraphy brush to write!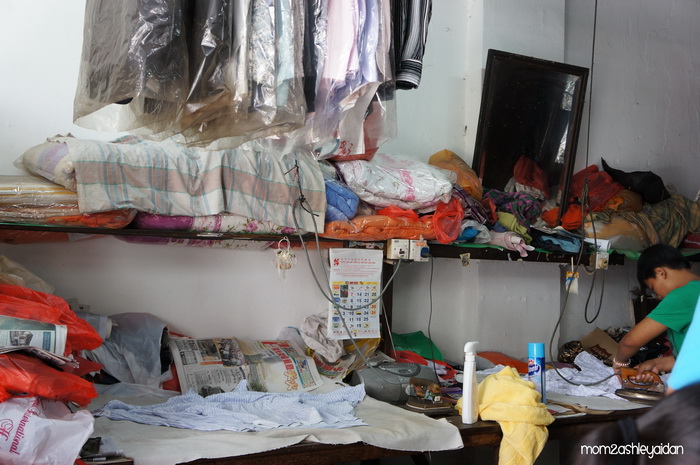 They iron clothes on tables and they use newspaper to fold the clothes and leave it in between the clothes to prevent creasing.
Hubs and his siblings used to go on the roof to play when they were kids. It is on this same roof where the clothes are being hung out to dry today. Hubs brought the kids to the roof and they were ecstatic – new experiences and all.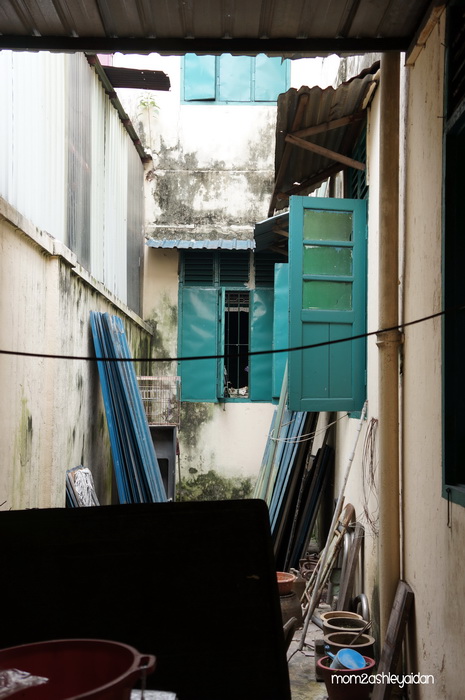 Love the touch of teal in this picture.
It is this same laundry shop in which hubs and his siblings used to help out at when they were kids. That's why hubs and his brothers can iron so well! Good training I'd say!