I posted a picture of Facebook about 2 weeks ago asking if anyone wanted to take the plastic containers off me. I don't have the heart to throw them away because they will only end up in landfills and I sure as hell do not want to contribute to that.  Afterall, as the saying goes, we do not inherit the earth from our ancestors, we borrow it from our children.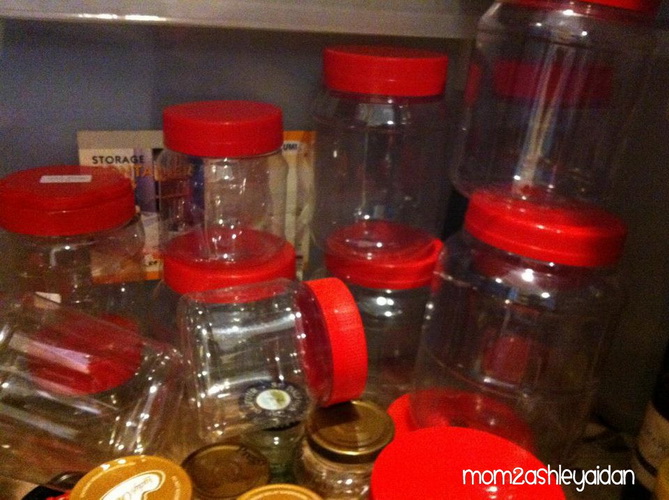 My actions may not significantly reduce wastes that end up in landfills but I'd like to do our best to  reduce, reuse, repurpose and recycle.
My SIL took all of the plastic containers (Thank God) to be reused.  Elaine  however was very sharp to spot the glass/jam jars at the bottom of the picture 🙂 and beat me to it 🙂 I was going to take a picture of all the extra jam jars I had (I love jam jars btw)   and post it on Facebook to see if anyone wanted them. I gave all 15 odd jam/glass jars to Elaine 🙂 She was very kind to give me one of her homemade jam in non other than a reused jam jar! Thank you Elaine!
I have a thing about jam/glass jars. When the contents are emptied and the label stripped off (and  it's not so easy to remove the labels!), they look so pretty, vintagy and  have so much potential! They can be reused in a number of ways. Here's how I repurposed our jam/glass jars.
1. Store  beading supplies for Mom's Little Treasure Box 
This is a win-win because my beading supplies would be in clear view and I tend not to forget them when I design.  You know what they say…Out of sight, out of mind right?
2. Store stationery
I love how the vibrant colors of the pens give a pop to the  jar. They look pretty just  like that and I don't mind them sitting on my desk – to give my workspace some color 🙂
3. Store laundry detergent
I filled a glass jar with laundry detergent and placed it near our laundry sink so that it's are within reach when I hand wash the delicates.  I reused a plastic spoon from the kids' formula milk container  and used it to scoop the detergent 🙂 (Sorry, I don't have a picture of it)
There are other ways to repurpose jam/glass jars which I found pretty clever.
1. Design Sponge featured Whitney's DIY Mason  Jar Lights
 2. Martha Stewart's Sewing Kit in a  Jar.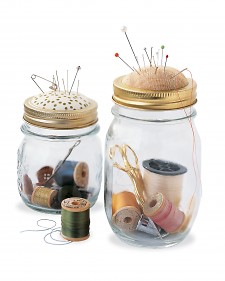 3.  Conversation Pieces  has a DIY tutorial on how to decorate jam jars with buntings and hearts washi tape.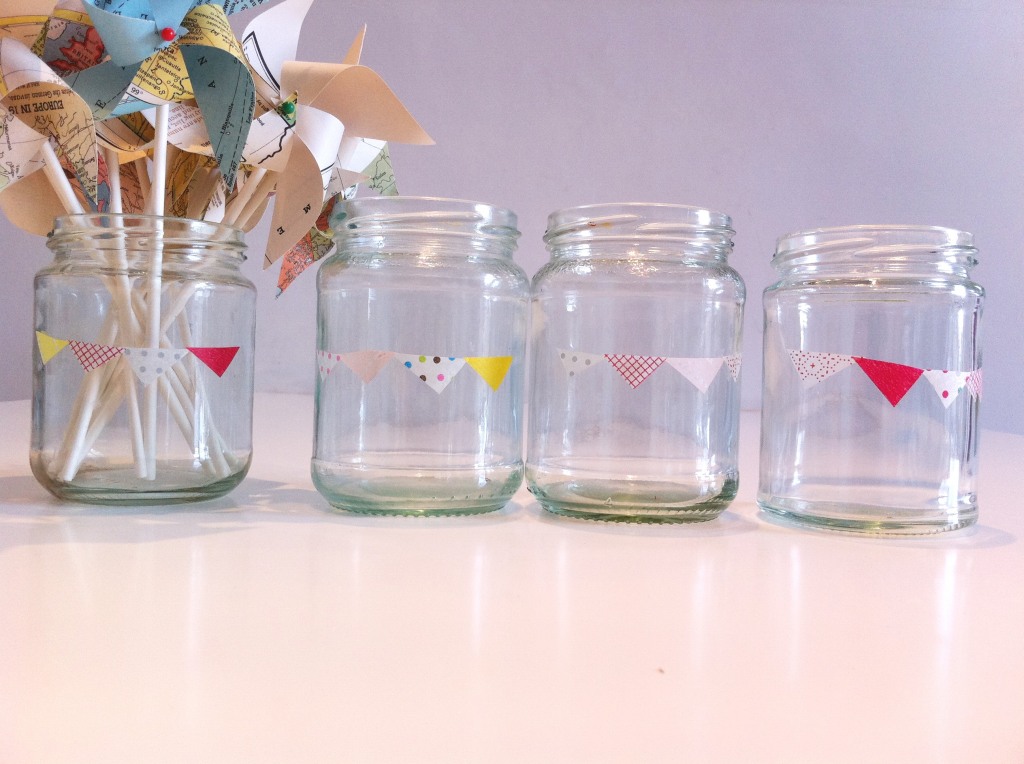 Aren't they pretty?
4.  Home Made Simple  published a post on Repurposed Organizers : Jars  and there are a bunch of ideas there and the Yarn/Ribbon/String Dispenser attracted my attention.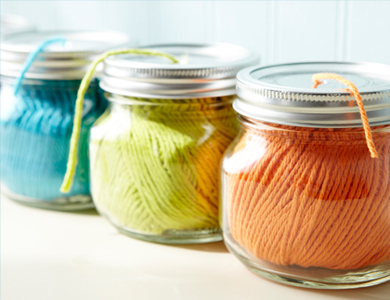 How very clever!
What do you do with your jam/glass jars?