I'm finally back from my much-needed break with my BFFs The last time we went to Bangkok was in 2008 for a friend's hens' getaway and there were 10 of us. This time, it was also a hens' getaway and there were only 4 of us. We did lots of shopping, a spot of massage and lots and lots of eating!
Day 1
We took the 10.40am flight and arrived at Bangkok at noon and we were greeted by the Bangkok jam! 1-1.5 hours later, we arrived at Novotel Bangkok Platinum hotel. It was the perfect hotel for us as it was smack in the middle of where we were going to spend our time shopping 🙂 We paid RM287 per room based on twin sharing and might I add that we were very pleased with the accommodations as the hotel is very new and modern.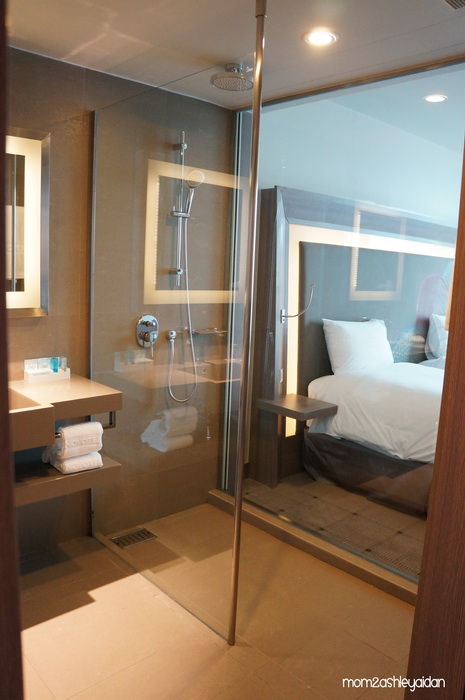 After settling in at the hotel, we walked next door to Platinum Mall and had a late lunch at the food court. The food was very good and we were pleasantly charged up to shop! After 3-4 hours of shopping, we headed to T & K Seafood restaurant at China Town for dinner. (T & K is before the White Orchid Hotel on a one-way street). We ate here in our last trip and couldn't resist coming back to this restaurant again!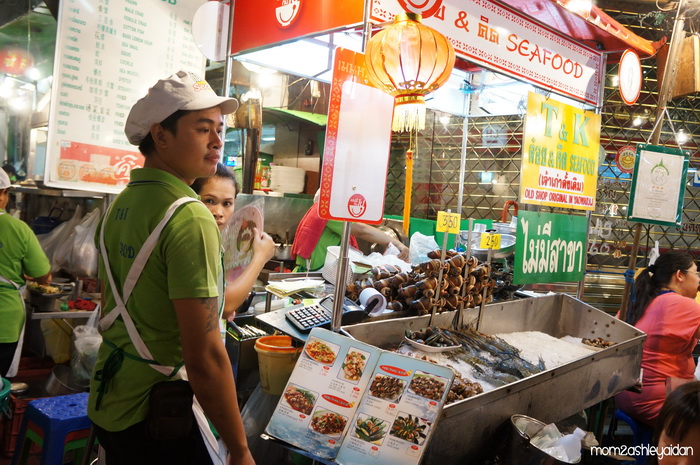 They've a basic system for communicating orders from the upper floors to the kitchen on the ground floor using a rope and a clothes peg.
My favourite dish! So so so yummy!
Prawn with glass noodles.
Tom Yam soup!
And there were other dishes that we ordered but I was too busy eating! The food was gastronimical! After dinner, we crossed the road for some desserts at the stalls by the road.
Check out the size of the durians!!!?
We had the black sesame seed 'tong yuen' balls. Business was so good until they had to set up a stove on the floor!
Day 2
On Day 2, we shopped at Central World, Siam Paragon/Discovery, Siam Sqaure and had lunch at Somtan at Siam Square Soi 5.  The thing about Bangkok is that one can never get enough of the food there!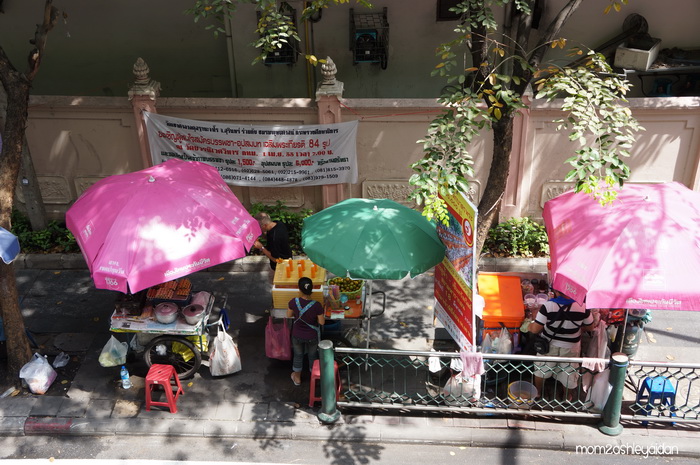 The busy road sides of Bangkok were peppered with food stalls.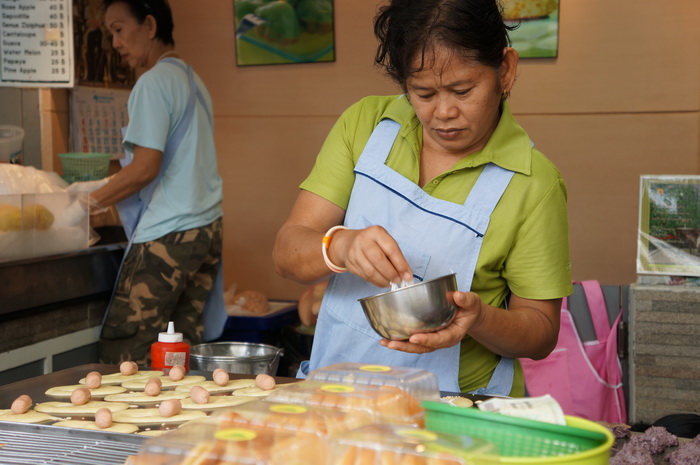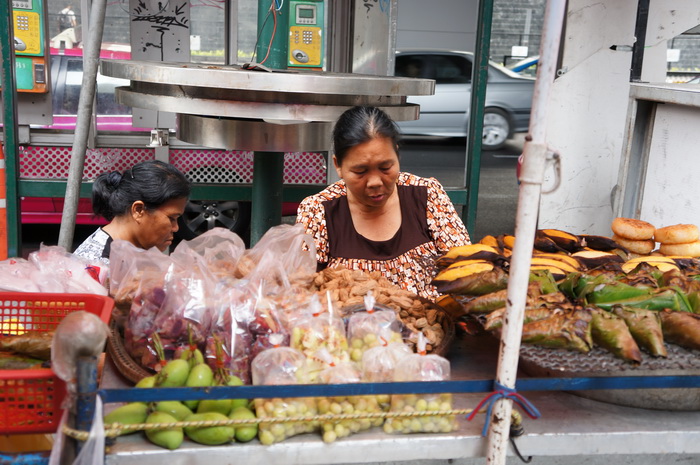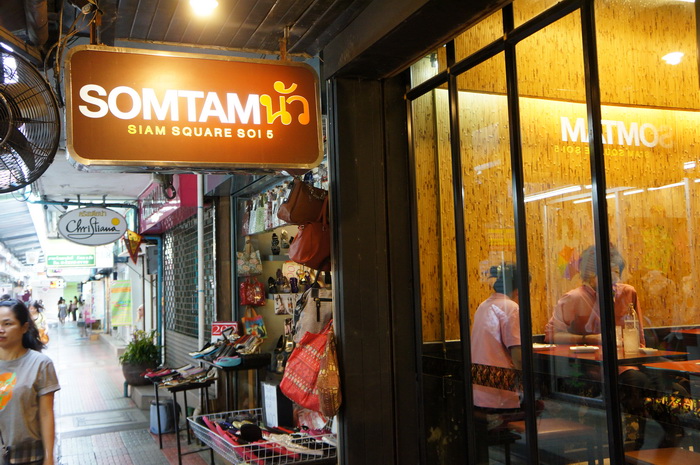 They serve excellent northern Thai food here – according to a  Thai friend. Excellent excellent food! Must try!
Deciding where to shop after lunch….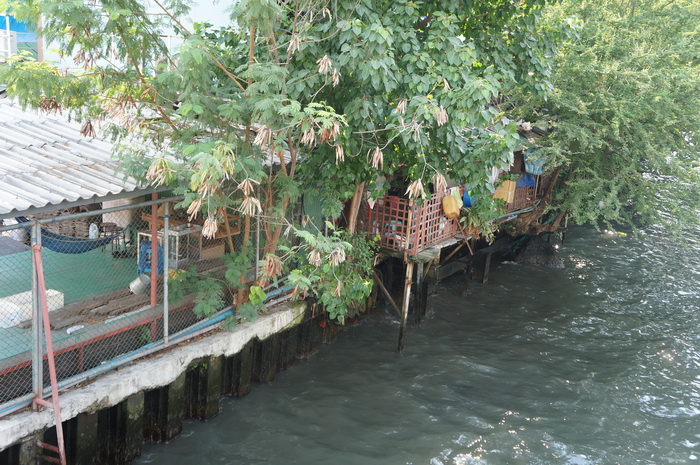 After shopping at the malls, we headed back to Platinum Mall – again for some unfinished shopping business. And while the rest of the girls had a massage at the mall itself, I couldn't help but walked around the mall a little bit longer – to satisfy the shopping bug in me and reassure myself that I've covered everything!
After shopping, we had street food for dinner at Pratunam. We ate across the road from our hotel.  Street side or not, the food was JUST AS GOOD!  and after filling our tummies, we got back to the hotel and got ready for our night out 🙂 We headed over to Face Bar for our gf's hen night. Gone are the days where we'd drink ourselves silly. We had some wine,  got the hen to wear a ridiculous head gear which we snagged from Platinum Mall, gave her a flaming lamborghini, we chatted, camwhored and had a great time together!! 🙂 The best kind of outing – with good friends!
Day 3
Chatuchak day!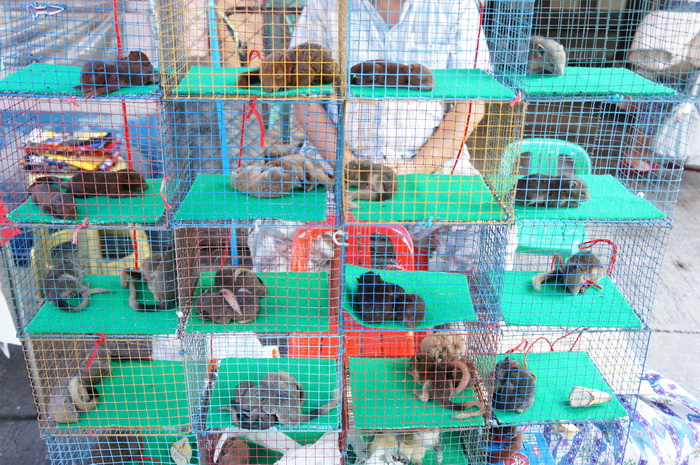 As soon as we arrived at Chatuchak market, we lost our bearings and had to find our way to the information center to get a map. Thankfully we got some help from a fellow tourist 🙂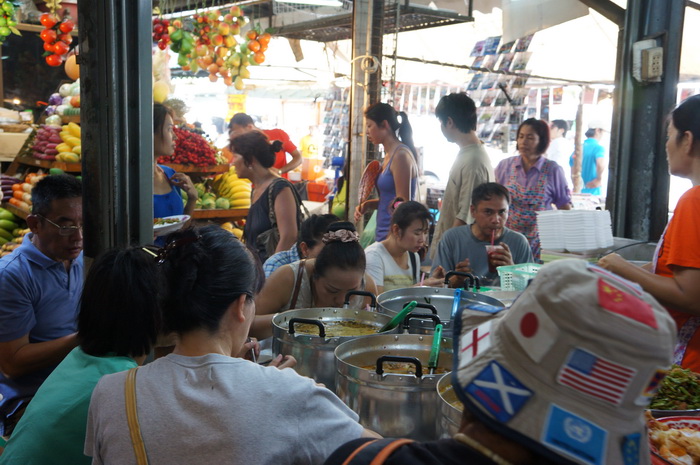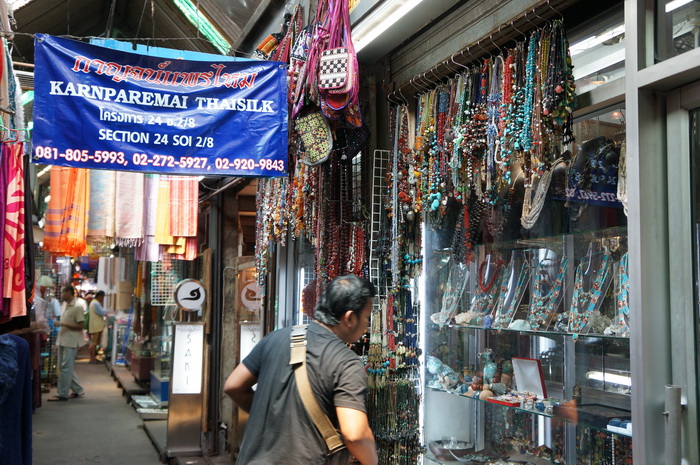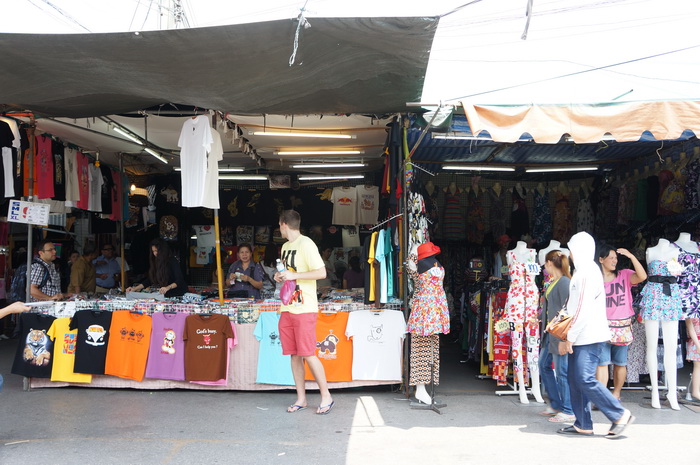 Yup! It's real.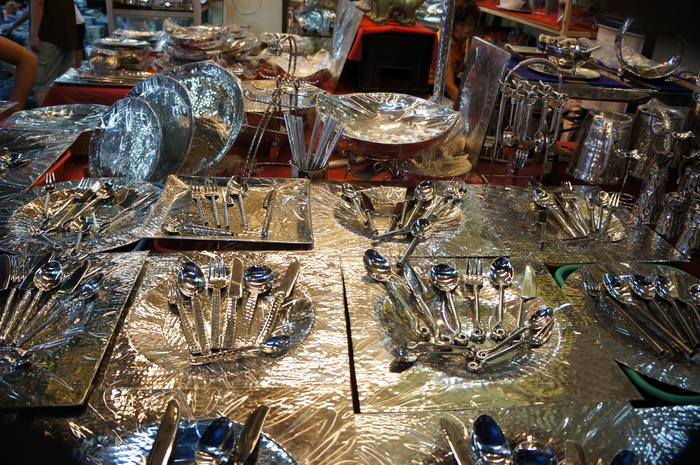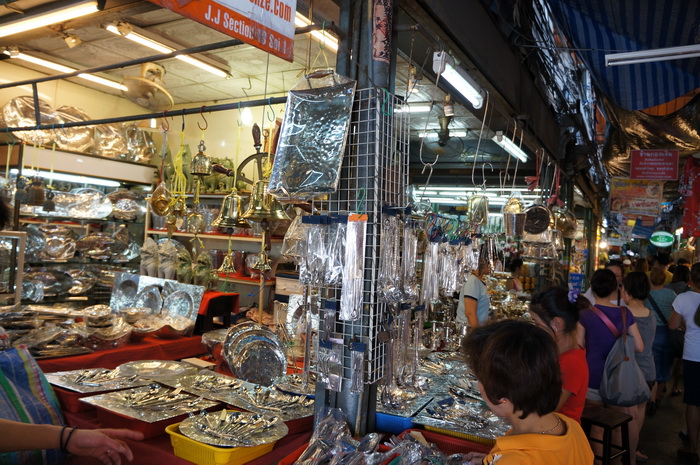 We got brass woks and stainless steel kitchen utensils from this stall called Bloom Bloom. It is located at Section 17, Soi 1.  I got this set of kitchen utensils for 90 baht per piece.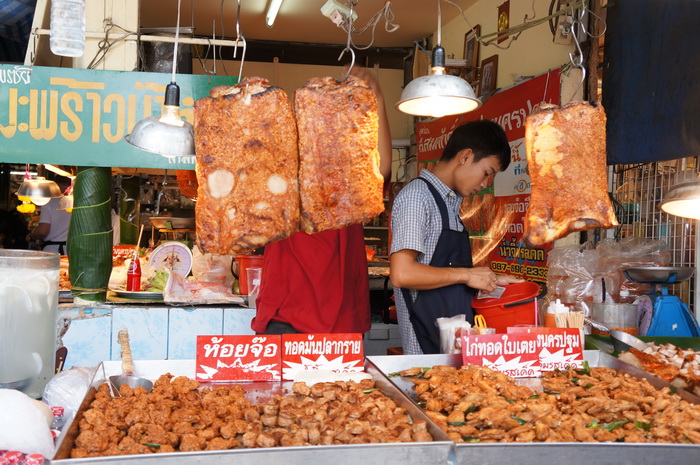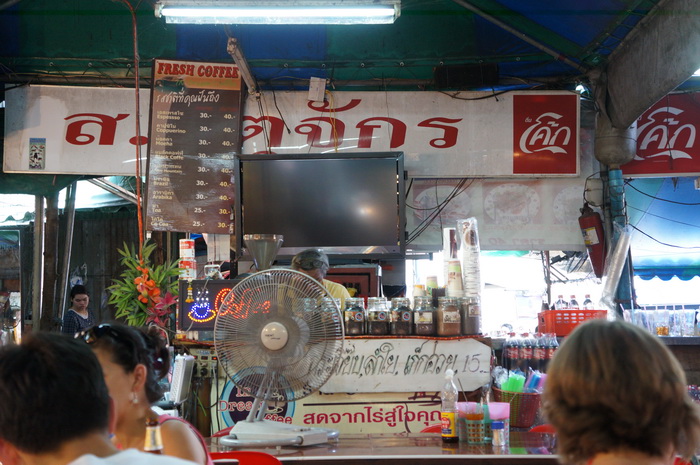 We had dinner at Chatucahk market before heading back home. Food was good but boy was it HOT and HUMID over there!!!
After 4 hrs at Chatuchak market, we headed back to the hotel. We freshened up and headed to Central Chitlom for abit and then went to Taling Pling (90 Pan Road, Silom, Bangkok, Tel : 02-2344872) for dinner.  2 thumbs up for this restaurant!  Not once were we disappointed with the food at Bangkok!
Day 4
The end of our girly getaway. We bade farewell to Bangkok. Till next time!!!