Remember when I said that I was going to do something about the guest room and convert it into the kids' bedroom?
Here are some pictures to jog your memory….
This is the guest room or more like a  catch-all room. Whenever my parents are in town, it would be cleaned up but whenever they leave, this room would look like it was on the path of a tornado.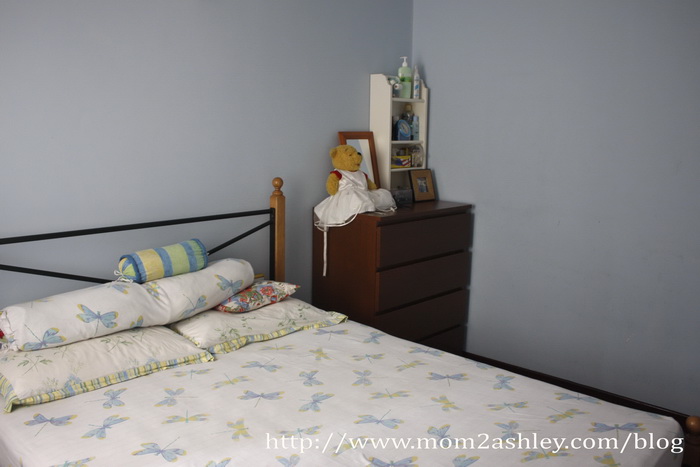 And finally, here it is. After almost a year, the room has been transformed.  There's still work to be done but this is a start…..
.
.
.
.
.
.
.
.
.
.
.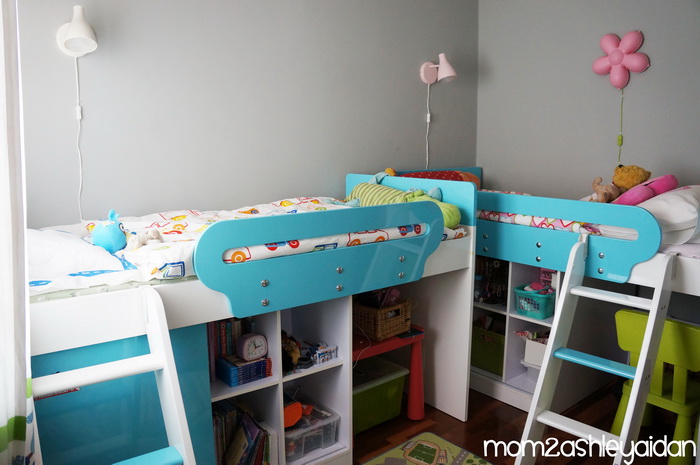 They both share a small room. No choice. The beauty of these beds is that they are BOTH bunk beds so they don't end up fighting  to sleep on the top. In addition to that, there is storage space below each bed. So this is a win-win for us.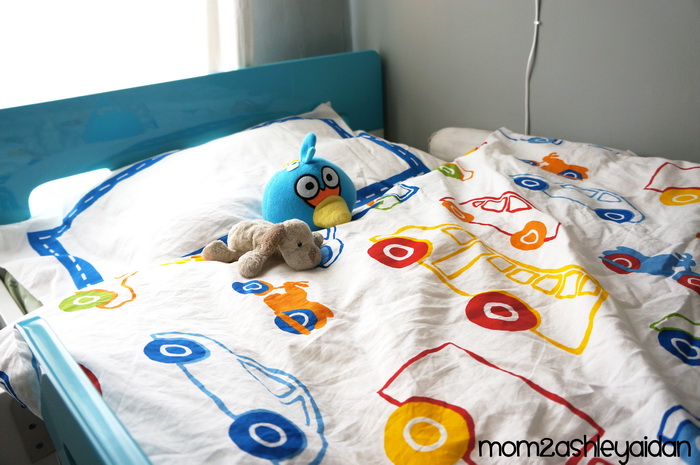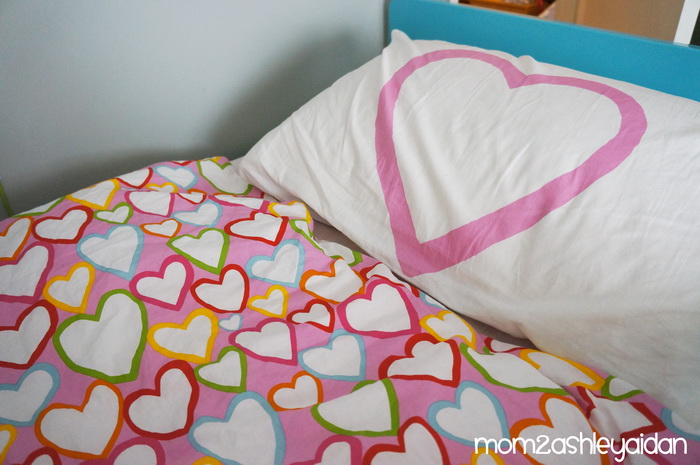 No prizes for guessing who these beds belong to….
I am gonna tackle the storage space below their beds next and find an effective way to corral their stuff to reduce eye clutter. Also the room needs a clock and perhaps a picture or two on the walls….let's see…
And…*drum roll*….
On the 28th Jan 2012, after 6.5 years,  Ashley slept in their bedroom all on her own! At first, she wanted the lights to be on. The next morning, she told us that she eventually switched off all the lights and went to bed. Aidan chickened out and only slept on the 3rd day when my dad stayed over at our place and slept with them in their bedroom. What a milestone for the kids!