The day after Ashley's graduation party, she had to go to her primary school to attend Mandarin classes for the next couple of weeks during the school holidays. From honeymoon to not-so-rosy reality I'd say. She donned her new uniform and spanking white new school shoes and INSISTED on  bringing her almost-empty Power Puff Girls school bag to school.
See? The bag itself is heavier than the things inside the bag.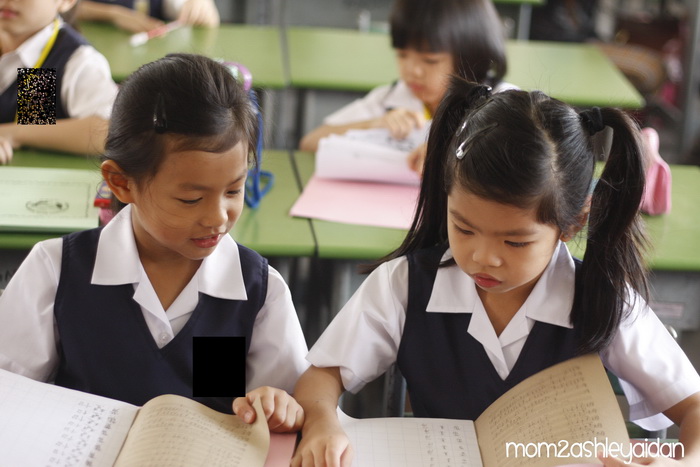 She is in the same class as her cousin, Nicole and both were very excited to be together in their new school.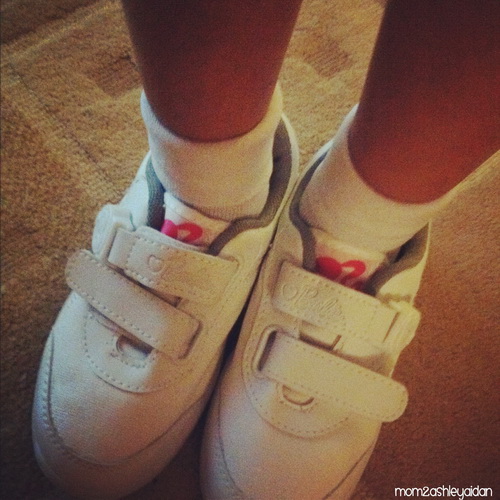 Her brand new school shoes. No surprises that it's a Barbie one…