It all started with the DH. He had conjunctivitis and Aidan's right eye got infected 5 days ago. Yesterday, his other eye started looking reddish.  He now looks like this – with one eye bigger than the other.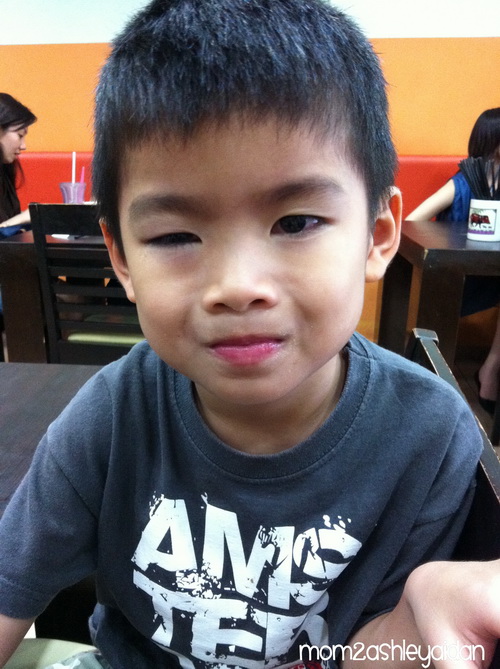 We are trying our best to practice good hygiene which include:
– changing our pillowcases more frequently
– towels are strictly non-sharable
– keeping hands away from the eyes and face
– washing our hands often
Hope it goes away fast because conjunctivitis means no play dates!