In relation to MLTB, I've stopped accepting custom orders for now. I needed more time to let my creative juices flow. I needed to be inspired. PLUS, I took on a new project at work hence I have less time dedicated for MLTB. Nevetheless, I don't intend to stop channelling my creativity towards MLTB. It has been awhile since I've created new designs but don't hold your breath! I've just posted a series of necklaces and bracelets in the blogshop. Here are some pictures of them…let me know what you think of them…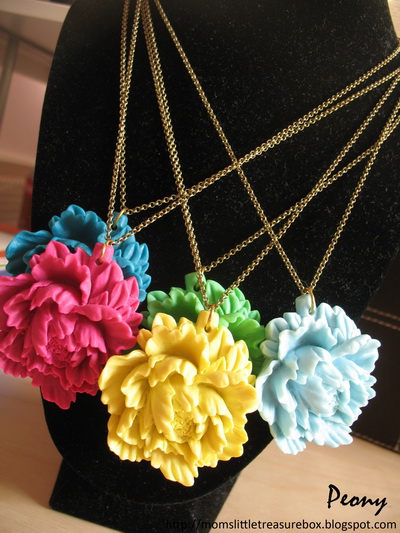 Peony necklace  in 5 different colors. Limited stock only. I only made 1 in each color.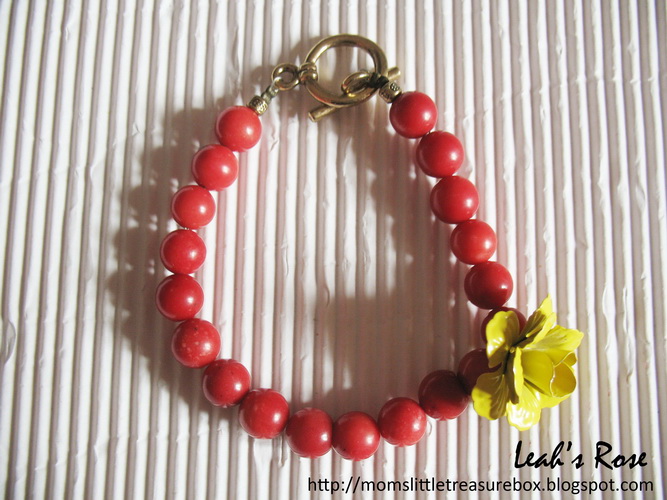 The bracelets are also limited. I only made 1 in each design….
I'll be posting up more bracelets in the blogshop…..So if you've the time, hop on over to MLTB!!! and you can also follow MLTB on twitter and facebook.