On 2 June 2011, my baby girl turned 6. Gone are the days where I had to worry about whether my girl would drink milk or poo regularly or have colic. Being a parent to a 6yo is a difficult ball game altogether. People say that it gets easier when the kid is older. I disagree. It never gets easy because parents are faced with  different set of hoops and obstacles. So does it get easier? Not necessarily but I'd say it's worth every second of it!
This year, we decided to celebrate Ashley's birthday at the park! We invited family and close friends with kids and set out on a Sunday morning for a little picnic by a little stream.
The highlight of the picnic is party? – The stream of course 🙂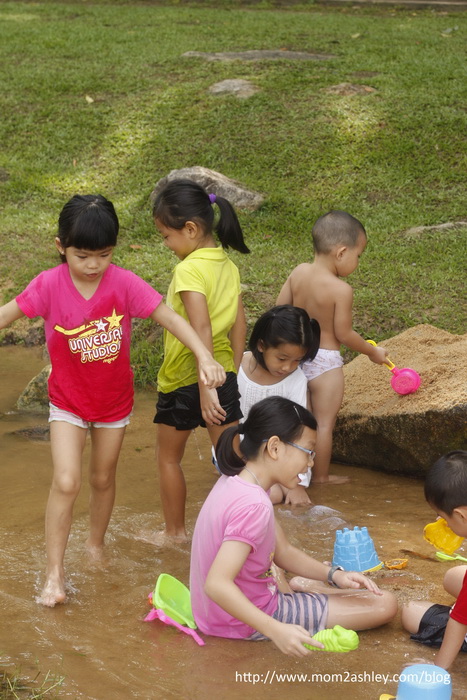 As party packs, we got each kid a beach toy set so that they could play in the stream with them.
We sang the Happy Birthday song to Ashley while the kids were in the stream as there was no way the kids were ever going to come out of the stream at that time. I made Hello Kitty toppers similar to the ones I did for Ashley's early birthday celebration at school.
All the kids got to play with bubbles too…One can never go wrong with bubbles in a kiddy party 🙂
And while the kids played, the adults chilled. Since the picnic was at 9.30am on a sunday morning, we bought everyone a McDonald's breakfast and brought it to the park 🙂 As you can tell, I wanted to make the birthday do as simple as possible and stress-free 🙂
 The weather was perfect – although it didn't seem like it 1 hr before the party time because it rained….but Thank God, it rained only a little while and stopped just in time for our picnic party!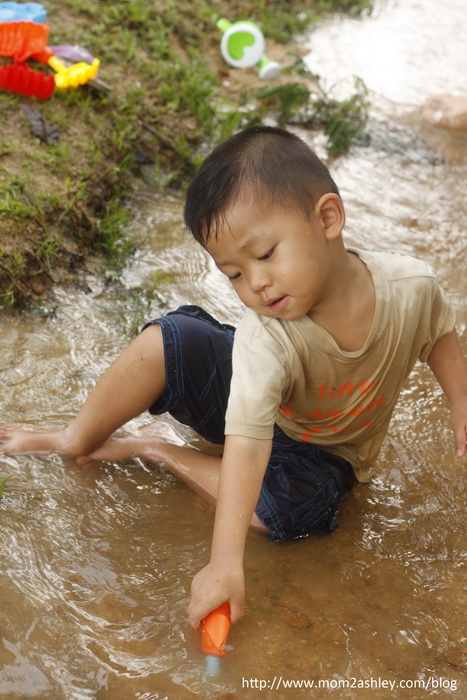 My nephew, Jared (2y 5m)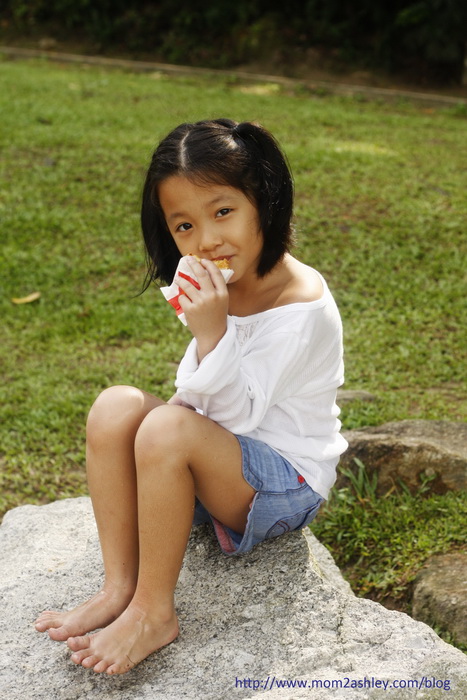 Shannon (7yo)
 Chris & Cini's boys (Kyan, Kaine and Keith)
So was the birthday girl happy?
Yes she was! 🙂